News May 29, 2023: Zparq, Encare, Fragsheet, xTactor, Bolt Food, Zaplify, iBoxen, Callendo, Klingit, Chama Ventures, and more
Here are today's news from Sweden's startup and tech sector, exclusively for you as subscriber of Swedish Tech News.
💡
This post has been unlocked and made available a few days after publication.
Subscribe to Swedish Tech News
to get access to a
daily newsletter
that brings you a brief overview of news from the Swedish startup & tech sector, curated by
Martin Weigert
.
Funding news
🟨 <SEK10M
🟧 SEK10M-99M
🟩 SEK100M+  
⬜️ publicly traded
>> As subscriber, you have access to my exclusive curated Google sheet with all funding rounds.
Unannounced funding
xTactor 🟨 (Stockholm, developer of xBand – a wristband to transfer information from the smartphone to the brain): SEK3M (€260K, $280K) from one private angel investor. Even though the company is around five years old, this is the first funding registered with Bolagsverket. It was raised a year ago but only now registered.
The information in this section is based on public data registered with Bolagsverket, and sourced via Eivora.
News from Swedish startups, the tech sector and VCs
Bolt Food, the food delivery service of Estonian ride hailing and e-scooter giant Bolt, is shutting down in Sweden on June 25, according to a mail sent to customers. No reasons for the decision were given.
Zaplify, Stockholm-based SaaS platform for automated sales outreach, is launching a free version of its service (English).
iBoxen, Swedish open infrastructure provider of delivery boxes, and other providers of smart parcel lockers including the incumbent postal service PostNord, are being forced to remove their boxes from municipal land in central Stockholm, due to strange new rules from the city (Swedish #1, Swedish #2, machine translation).
Malmö-based maker of a project management software startup Easynote launched Callendo – "probably the best alternative to Calendly on the market", writes founder and CEO Mensur Zahirovic (English).
Rikard Hegelund, co-founder of Stockholm-based SaaS platform for on-demand designs Klingit, is stepping down as CEO and handing over the reins to Anders Ringstedt, who until now was COO (Swedish, machine translation).
No Swedish company is present on Boston Consulting Group's new ranking of the world's 50 most innovative companies. Apple, Tesla, Amazon, Alphabet and Microsoft make up the top 5 (English, Swedish).
Chama Ventures is a new hybrid between angel investor collective and VC firm, launched by Zakaria Hersi, Stockholm-based investor, tech exec and startup diversity activist (English, Swedish / Breakit paywall).
Last but not least, some news on a cardinal sin committed by Klarna boss Sebastian Siemiatkowski: He outraged his Twitter followers with a tweet in which he spoiled the series finale of the HBO success show Succession, without first offering a spoiler alert. He later deleted it.
Swedish tech earnings
⬜️ publicly traded
Moralis (Stockholm, web3 development platform) generated revenue of SEK19.9M (€1.7M, $1.8M) in 2022, up from SEK800K the year before. Meanwhile, losses grew from SEK41.5M to SEK139.9M. As a consequence, the startup has launched a cost cutting program which also includes unspecified reductions of the workforce (Swedish, machine translation).
Other interesting things from the startup/VC world & beyond
In early-stage venture, hyped sectors often lead to meager outcomes (English).
How the media is covering ChatGPT (English).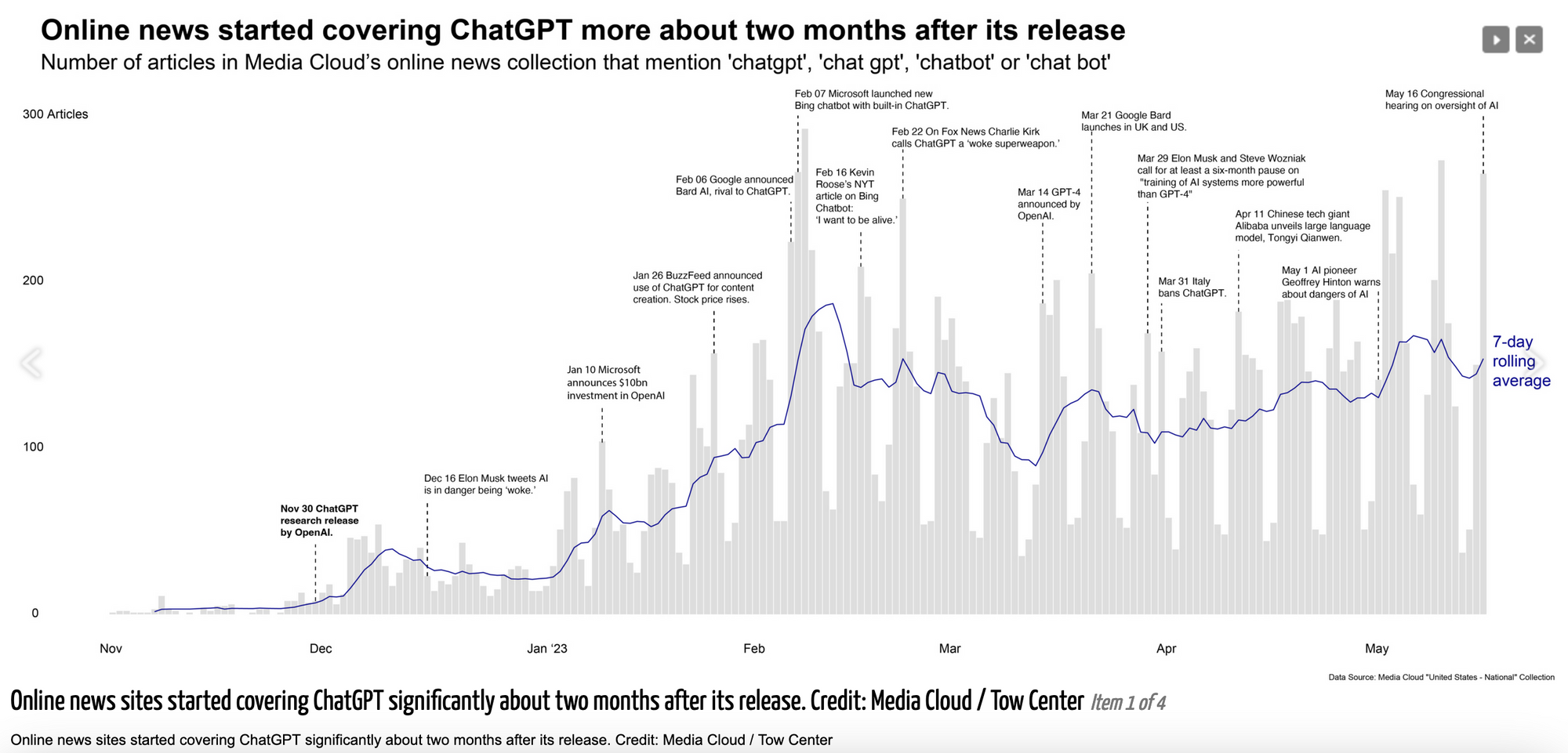 Other interesting things related to Sweden
Stockholm's airport express train Arlanda Express is out of service, likely for the entire week, since a train derailed on Saturday (Swedish, machine translation).
Sweden plans to introduce tests for permanent residency from 2027 (English).
The Swedish Esports Federation has been voted into the Swedish Sports Confederation (RF) (Swedish, machine translation).
+++
That's it for today.