Momang uses generative AI to free consultants from writing text for their CVs
One of the most interesting developments in tech during the next months will be whether and how companies make use of generative AI to improve their services and products.
Swedish startup Momang, which offers a SaaS tool for consultants and advisors to present themselves and their offerings towards potential clients, saw an opportunity to utilize OpenAI's GPT-3 model (the model also used by the widely popular chatbot ChatGPT) for what the company describes as a major pain point for consultants: Writing descriptions of projects they have done in the past and keeping CVs up to date.
So Momang built a tool to create these descriptions automatically, based on a couple of entries provided by the user.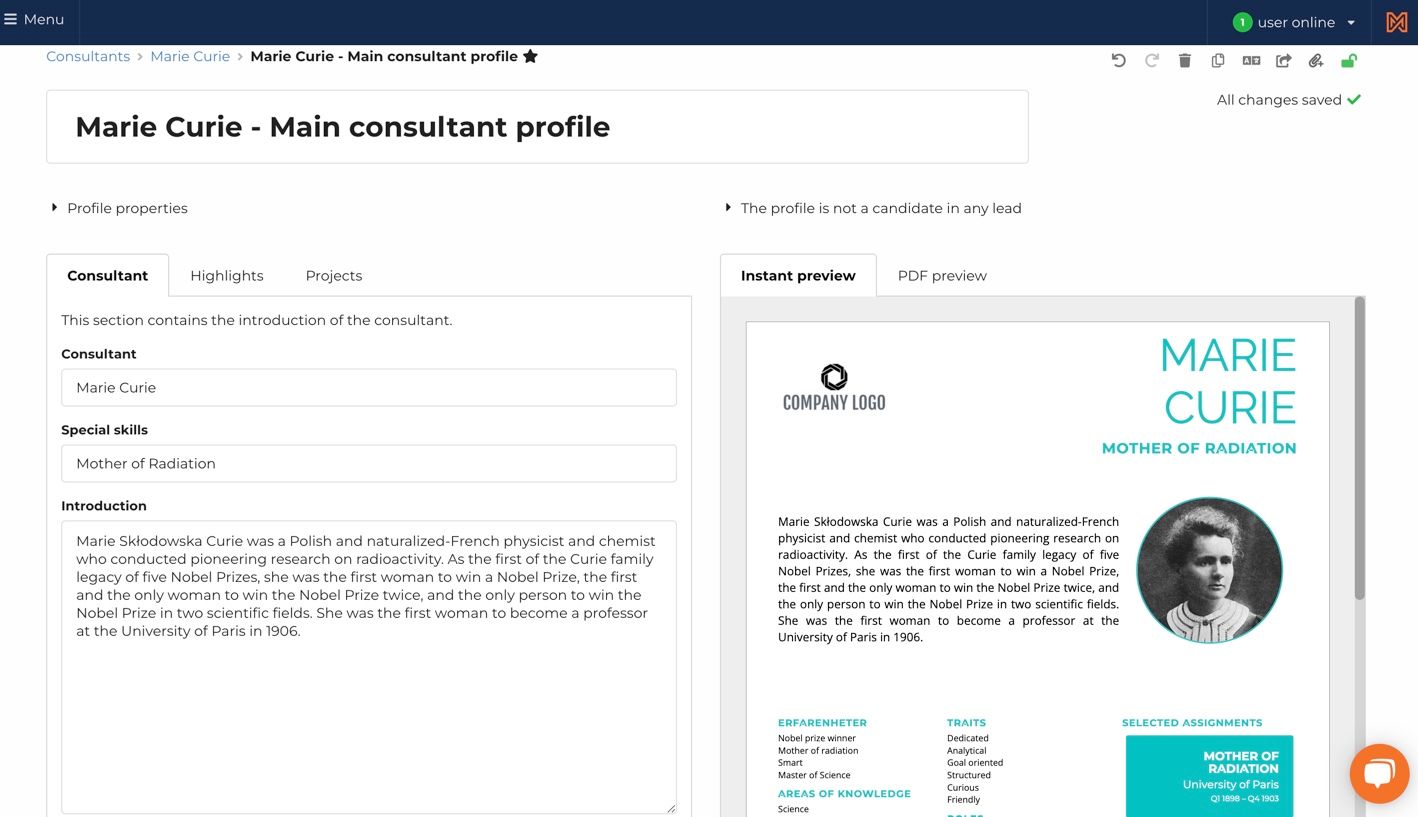 Here is a video Momang co-founder and CEO Linda Wennerström recorded for me showing the tool in action. She says that this is only the first iteration of the feature. In the future, consulting firms will be able to teach the tool their tone of voice and ways of writing, for example. Another planned addition is data input through Slack, so that a user does not even have to log in to Momang. Ultimately, the feature is "just the first step on the journey towards self writing CVs", says Wennerström.  

Momang is based in Stockholm and was founded in 2021 by Linda Wennerström, Bernhard Lovén and Henrik Svensson.