News April 5, 2022: X Shore, GOALS, Flower, House Be and more
Here is today's curation of news from Sweden's startup and tech sector.
Financing rounds
>> Daily updated, subscriber-exclusive Google sheet with all funding rounds raised by private Swedish startups and scaleups. Request access.
News from Swedish startups, the tech sector and VCs
Other interesting things from the startup/VC world & beyond
Swiss Climeworks raises $650M in largest round for carbon removal startups (English / Bloomberg paywall, alternative URL).
The myth of exponential hypergrowth - the common reality is "Elephant-shaped" growth (English).
Representation of "climate tech" Y Combinator startups by batch (via):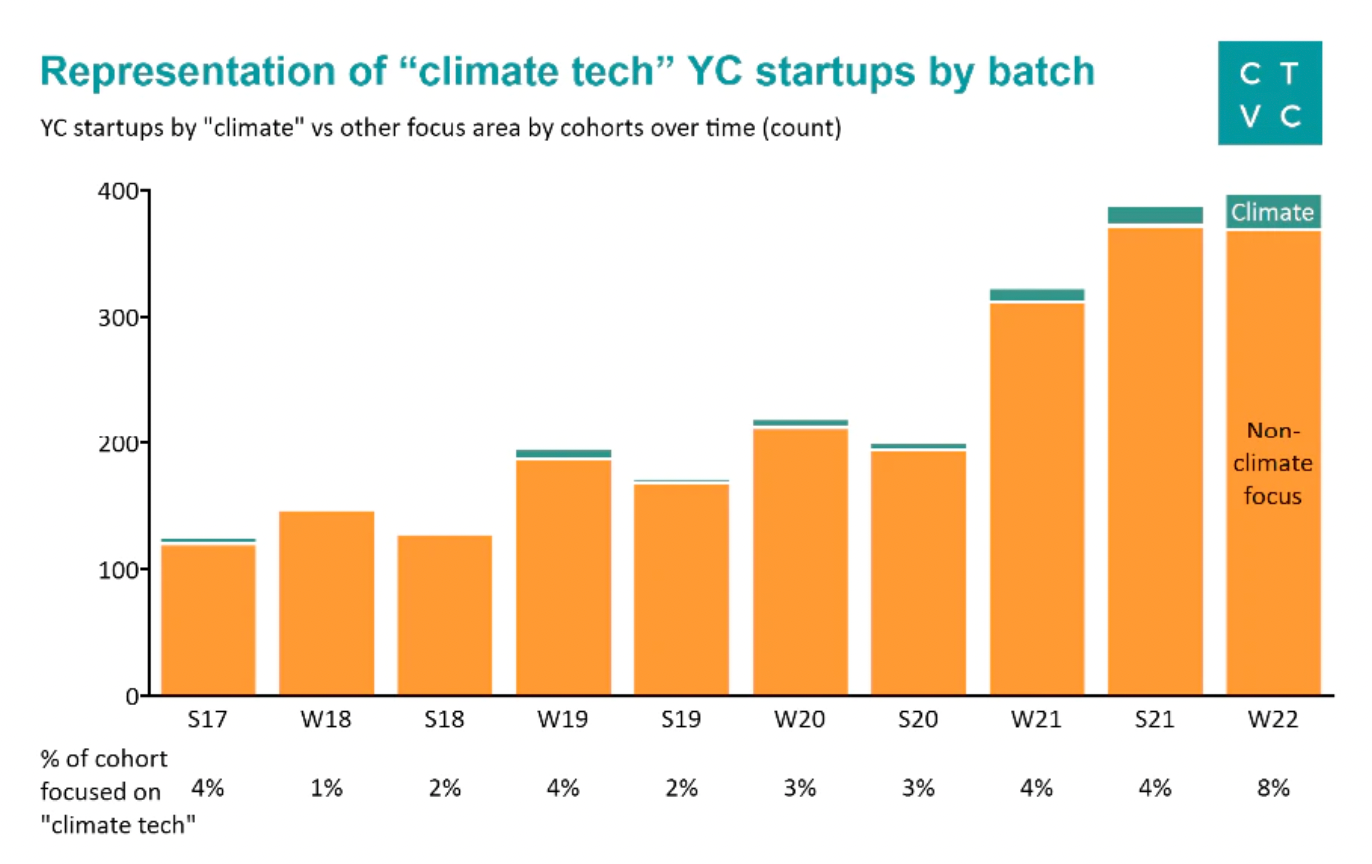 Other interesting things from Sweden
Sweden's steel industry has set out plans to achieve "fossil-free" operations by 2045, and a small Luleå pilot plant is spearheading this undertaking (English).‌‌
In 2021, Sweden defended its second place in the ranking of European countries with the largest number of patent applications in relation to population size, beaten only by Switzerland (Swedish, machine translation).
The top 10 of most common names among Swedish CEOs: Lars, Anders, Erik, Per, Johan, Peter, Karl, Mikael, Jan, Hans och Carl. Only at #12 comes the first female name: Maria (Swedish, machine translation).
+++
That's it for today.‌
If you have comments, just hit reply.‌‌‌‌
Thank you for being a subscriber!
Martin‌