News August 4, 2022: WAGMI, Cora Music, Rocker, Readly, European VC funding H1 and more
Here is today's curation of news from Sweden's startup and tech sector, exclusively for subscribers of Swedish Tech News.
Funding news
WAGMI, a wholly-owned subsidiary of Fragbite Group (Stockholm, global group of gaming and e-sports companies): $3.35M through a strategic sale of an upcoming in-game token, to "leading blockchain investors" including Solana Ventures, Magic Eden, COM2US, CRIT, Mysten Labs, Zeeprime Capital, Hustle Fund, SOLBigBrain, Devmons GG and Sebastien Borget (English, Swedish).
News from Swedish startups, the tech sector and VCs
Sweden ranks #7 by VC investment raised during H1 2022 and drops significantly when it comes to VC funding per capita, according to the "European VC Pulse Check" published by Dealroom and Silicon Valley Bank (English):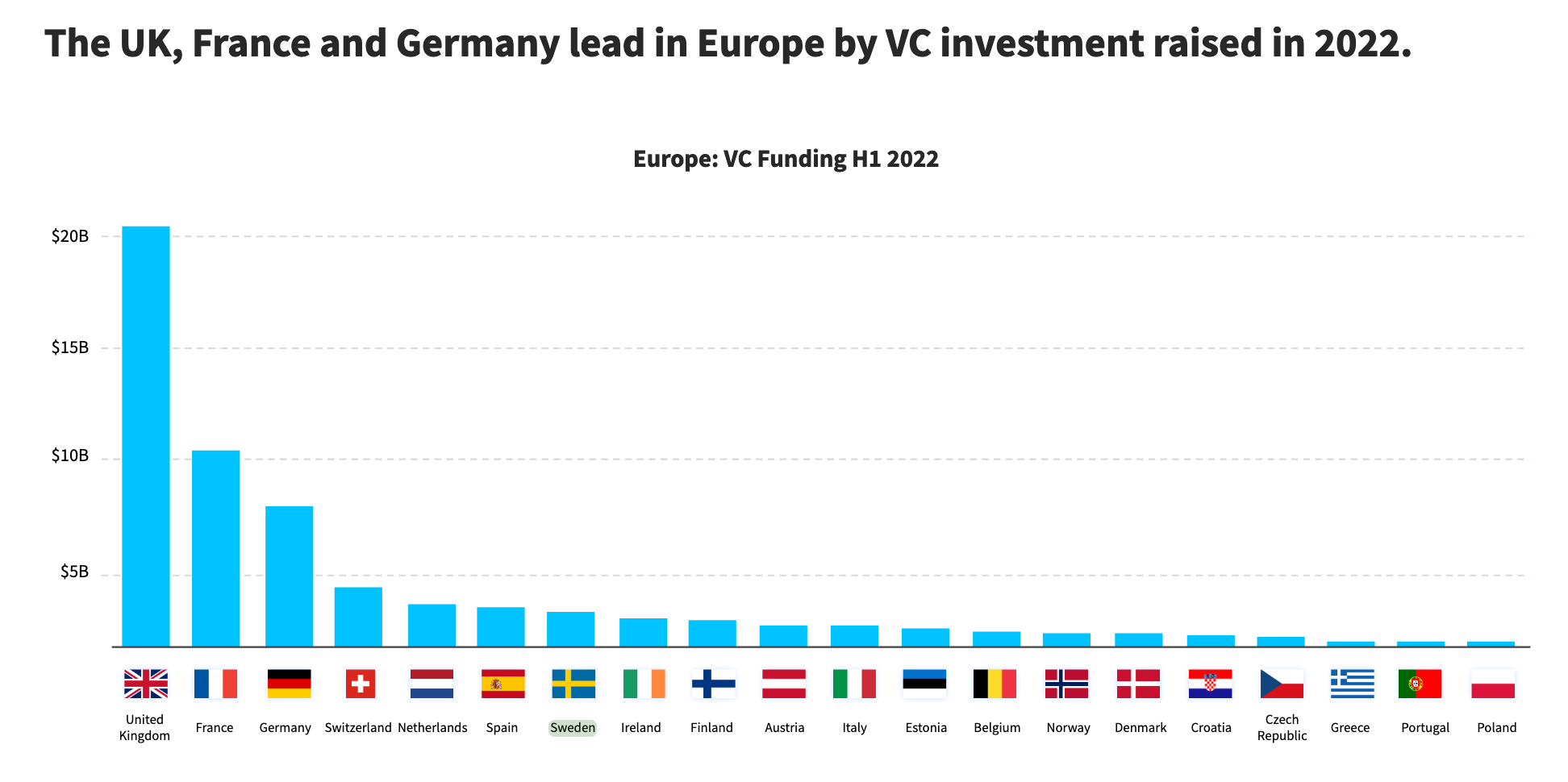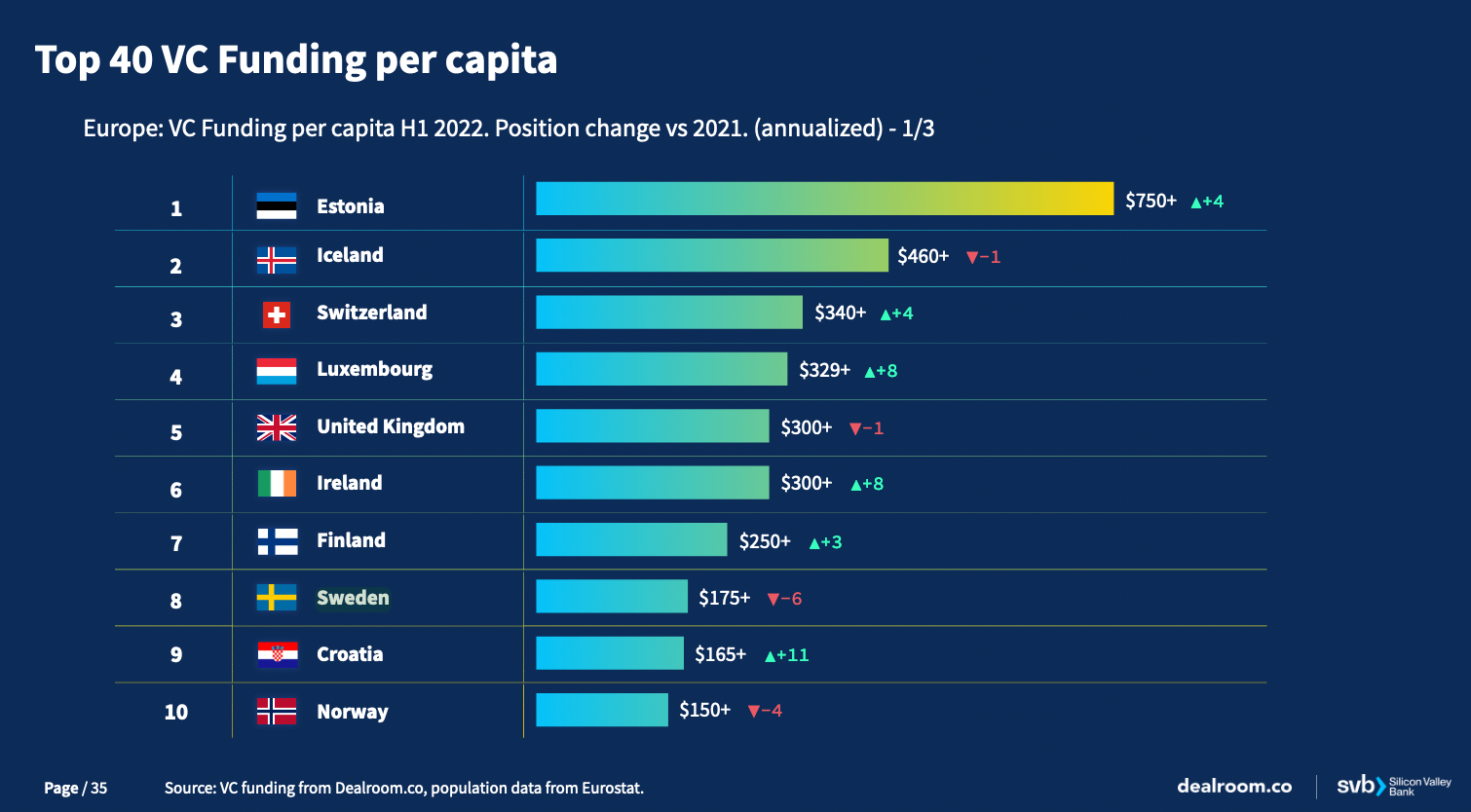 Other interesting things from the startup/VC world & beyond
Shorting startups: With synthetic derivatives, hedge funds can bet against a startup's price and VCs can de-risk an aging portfolio (English).
ByteDance may be preparing for a global launch of a TikTok Music service (English).
Other interesting things related to Sweden
+++
That's it for today.