Stockholm-based Leetify raises $2.5M in seed funding for its social performance tracker for gamers around the world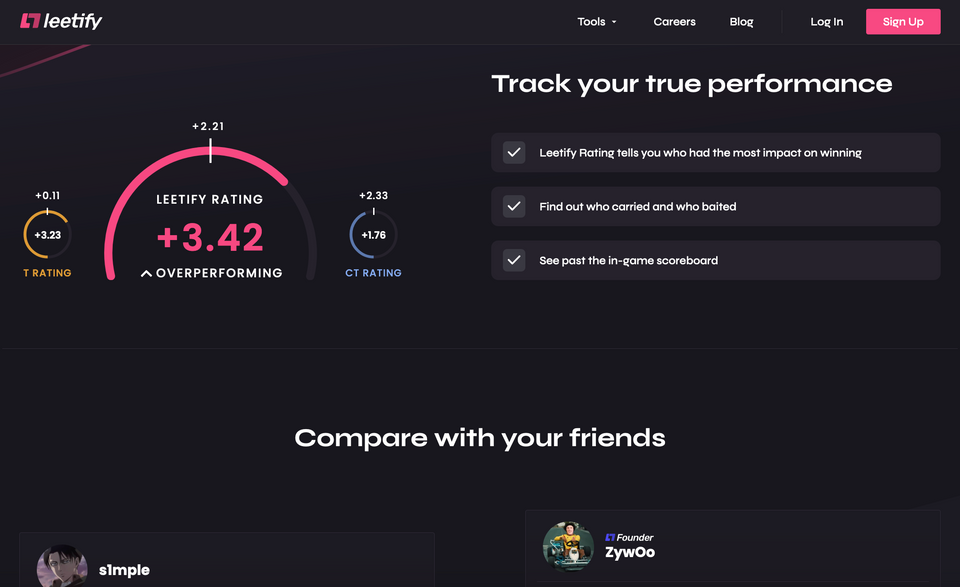 Subscribers of Swedish Tech News learned about this funding on Monday, October 30. Join here. Or check out my free weekly newsletter Swedish Tech Weekly.
Leetify, a Stockholm-based startup that has developed a social performance tracker for gamers, has raised $2.5M in a seed funding round led by Alpine VC and Antler VC, with participation from existing investors such as Inventure, J12 Ventures, and Futuristic.vc. A number of angel investors also joined in, among them Oskar Gabrielson (former CEO of DICE and VP at EA), and Michael Horvath, founder and CEO of the popular U.S. exercise tracking app Strava.
In a brief chat, Leetify co-founder and CEO Anders Ekman likened what his company is offering for gamers, to what Strava has done for people who exercise – which makes the Strava founder's involvement a logical and valuable move for the Swedish company.
Leetify was founded in 2019 and had previously raised a €900K pre-seed round back in 2020. In this new funding, the startup was valued at $30M post-money (including the fresh funds). According to data registered with the Swedish Companies Registration Office (sourced via Eivora), that represents an increase of around 600% compared to three years ago.
The explanation for such an impressive hike in a period in which many other startups struggle to even maintain their valuations from the pandemic and zero-interest-era, lies in Leetify's organic growth: The company's platform has managed to attract more than 200,000 monthly active users almost entirely through word of mouth, despite still only supporting one single game (Counter-Strike).
"So far this year we spent ~$6k on advertising, but still had our MRR grow ~5x last 12 months", Anders Ekman recently shared in a LinkedIn post. In it, he also noted that June 2023 was Leetify's first profitable month. This made him and his team confident in that they found a solid Product-Market-Fit, and marked the point at which they felt ready to raise additional capital, to accelerate and invest more in growth.
The majority of the funding will be used to expand the platform into additional games, Ekman says.