Many of these 1500+ Swedish tech startups & scaleups listed below have been mentioned in my free weekly newsletter Swedish Tech Weekly since early 2019. Subscribe here to stay updated about the industry once a week. Or, if you prefer to be better informed than most and fancy a daily newsletter (sent out around 17:00/5pm CET Monday-Friday), get your free 14 day trial. Cancel anytime.

This list was last updated: May 26 2023.
See contact details at the end of this page.
This list is sponsored by Nova -  the Global Top Talent Network.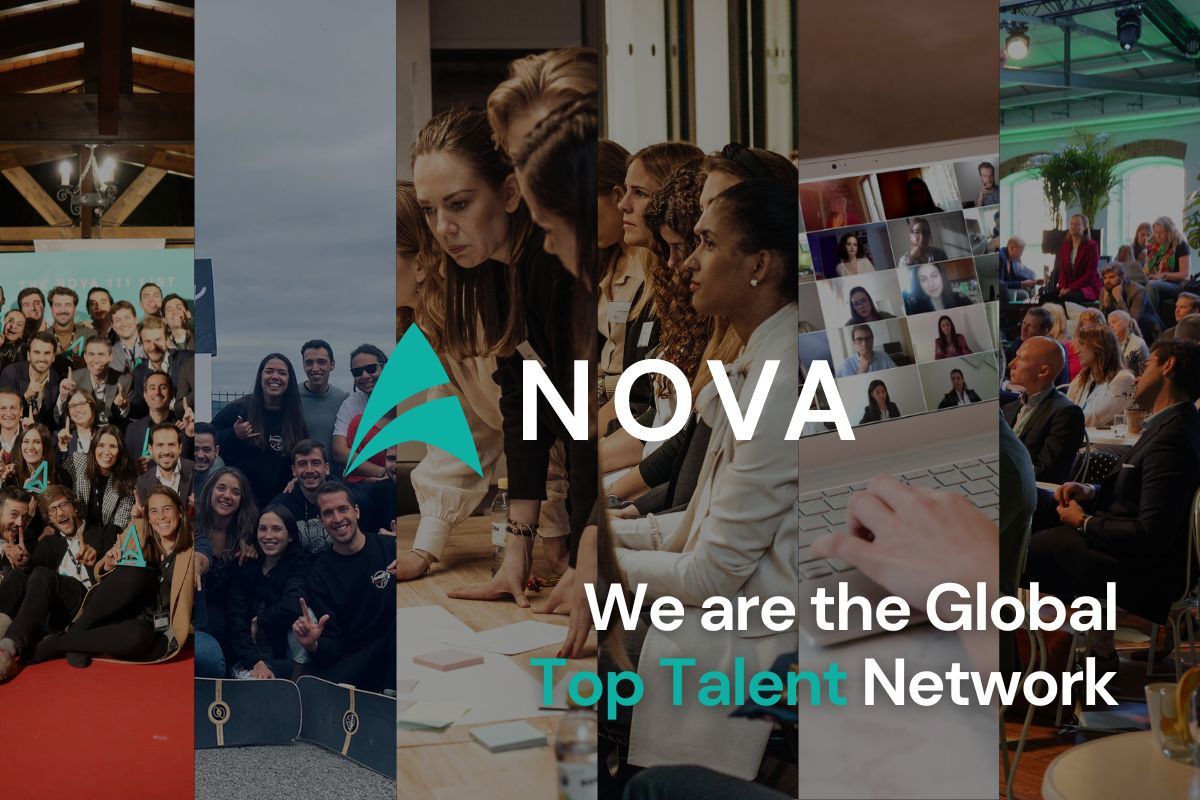 A
A list (Stockholm, gifting wishlist service)
Abacube (Stockholm, solution to help insurance companies automate the way they calculate compensations for personal injuries)
ABC Labs (Stockholm, provider of large-scale automated disease testing)
ABConnect (Stockholm, networking solutions for next-generation swarm intelligence)
Abentor Innovation (Stockholm, SaaS for property management)
Ablemind (Malmö, AI-powered clinical method to detect and measure mental illness)
ABTERY (Gothenburg, developer of electric drive systems)
Acamp (Stockholm, campsite marketplace)
Acast (Stockholm, podcasting platform)
ACC Innovation (Åtvidaberg, developer and manufacturer of "the world's largest unmanned quadcopter")
Accumeo (Stockholm, equity crowdfunding platform)
Accurator (Stockholm, procurement platform for the construction industry)
Acorai (Helsingborg, developing a device for heart failure management through non-invasive intracardiac pressure monitoring)
ActiveQuiz (Vänersborg, quiz platform for organizations aiming to improve health and knowledge)
Acuminor (Stockholm, provider of "the largest financial crime threat and risk database in the world")
Adamant Quanta (Lund, developing diamond-based quantum tech for time-keeping, detection, and sensing)
Adatype (Växjö, AI-powered virtual keyboard for ergonomic typing on touchscreens)
ADDEL (Stockholm, surface-laid modules for EV charging infrastructure)
Addressya (Stockholm, "address as a service" solution for developing countries)
Adnavem (Gothenburg, supply chain and logistics platform facilitating global trade)
Adoveo (Stockholm, SaaS based self- and managed service web application for creating engaging and interactive campaigns)
Adsorbi (Gothenburg, developer of a novel material for air pollutant capture)
Adverty (Stockholm, in-game advertising solution)
Adway (Gothenburg, solutions for automated social recruitment marketing)
Aerit (Stockholm, sustainable drone delivery startup)
After Class (Stockholm, app for teens to discover and book activities that interest them)
Again (Stockholm, mobile app that encourages brands to reduce climate emissions in return for consumer data, while paying cash to consumers)
Agorify (Stockholm, platform for true hybrid events)
Agrodit, formerly IO-dit (Lund, smart irrigation system platform)
Ahum (Stockholm, online marketplace for therapists)
AI Medical Technology (Stockholm, AI-powered diagnostic support tool for skin cancers)
AiBetic (Stockholm, AI diabetes platform)
AirForestry (Uppsala, developer of drone technology for forest thinning)
Airinum (Stockholm, maker of "urban air masks")
Airmee (Stockholm, last-mile delivery provider)
Airolit (Gothenburg, maker of smart & secure industrial drones)
AirPark (Helsingborg, parking community for renting or renting out parking spaces)
Airpelago (Gothenburg, support software for efficient inspections of linear infrastructure with drones)
Airsonett (Ängelholm, device for the non-pharmaceutical home treatment of allergic asthma and eczema)
Airwatergreen (Uppsala, designer and manufacturer of products that effectively remove moisture and odor)
AirZyme (Stockholm, enzymatic enhanced carbon capture)
Akribian, formerly Scientific EdTech (Lund, developer of gamified learning solutions)
AktivBo (Stockholm, data-driven analytics for the real estate industry)
Albracross (Stockholm, B2B intent data platform)
Albert (Gothenburg, digital learning subscription service for kids and teens)
Albus Care (Stockholm, digital healthcare solution for a better mapping, treatment and follow-up of alcohol problems)
Alertix (Kalmar, developer of a solution to detect cancer in animals in early stages)
Alex Therapeutics (Stockholm, digital therapeutics platform to develop and launch prescription digital therapies)
AlexisHR (Stockholm, people operations and analytics platform)
Algeno (Gothenburg, solution that optimizes heating in buildings)
AlgoDX (Stockholm, AI-powered disease detection and prediction)
Aligned Bio (Lund, advanced nanowire technology for the biomedical industry)
Aline (Stockholm, learning experience platform)
AlixLabs (Lund, inventor of a new method for nanostructure fabrication)
All Aboard (Stockholm, train booking service for Europe)
All Ears (Stockholm, monitoring service for the spoken media landscape)
Allbry (Stockholm, digital platform for a better student health)
Allabrf (Stockholm, digital platform for Swedish tenant-owner associations)
Allight (Malmö, developer of new adaptive headlight technology for the OEM and aftermarket)
Allihoop (Stockholm, co-living as a service)
Alloverse (Stockholm, open-source platform for virtual collaboration)
Ally (Stockholm, bringing doctors and nurses to patients for on-demand house calls)
Altered (Stockholm, developer of high-end water saving solutions)
Altris (Uppsala, developer of sustainable sodium-ion batteries)
Alva Labs (Stockholm, data-driven recruitment tool)
Alwy (Stockholm, app-based personal finance coach)
Amanda AI (Stockholm, autonomous AI advertising robot for optimizing Google and Meta advertising)
Ambient (Stockholm, multiplayer game engine)
AmbiCare (Stockholm, visual noise cancelling glasses helping employees to focus in visually intense environments)
Ambidex (Gothenburg, software solution that balances the grid by providing industrial refrigeration systems as a flexible resource)
Amferia (Gothenburg; developer of materials that can efficiently kill bacteria when used as medical devices, for example within wound care)
Amuse (Stockholm, music distribution platform)
Anatomic Studios (Malmö, personalized prosthetic accessories)
anch.AI, formerly AI Sustainability Center (Stockholm, ethical AI governance platform for businesses)
Animals.ai (Lund, animal monitor AI provider)
Animal.Ooo (Stockholm, provider of tech solutions for the animal industry)
Ankra (Stockholm, automated cloud infrastructure platform)
anotherblock (Stockholm, NFT-based music rights marketplace)
Anyfin (Stockholm, consumer loan refinancing provider)
ANYO Labs (Gothenburg, AI-based drug discovery solutions)
Anyone (Stockholm, career mentorship audio app)
Apartly (Stockholm, fintech that lets individuals invest smaller amounts in apartments)
Apotekamo (Stockholm, operator of an onwline pharmaceutical marketplace
targeting the Central and Eastern European markets)
Appjobs (Stockholm, platform for gig workers)
Aqua Robur Technologies (Gothenburg, IoT solutions for water networks)
Aquafood (Gothenburg, patented technology that enables seafood producers to produce more food from less fish)
Arboair (Linköping, AI-driven image analysis to produce a sharp decision basis for forest owners)
Arbon Earth (Gothenburg, producer of oceanpods to accomplish carbon removal at scale through algae)
Archr (Stockholm, service for comparing products and services pre-purchase on price and sustainability)
AreaChica (Stockholm, B2B procurement platform, marketplace & community)
Argus Eye (Linköping, sensor solutions for real-time monitoring of biological systems and processes)
ArK Kapital (Stockholm, alternative lending provider for startups)
Artely (Stockholm, marketplace for art founded)
Artportable (Stockholm, online art platform)
Arty (Stockholm, SaaS for AI-powered media monitoring)
Asker (Stockholm, data-driven platform for conducting job interviews)
Aspect, formerly Hume (Gothenburg, data-driven AI-based platform that analyzes recruiting interviews)
Asset Telescope (Stockholm, forecasting software for capital- and fund market)
Asteria (Stockholm, cash flow forecasting SaaS for SMEs)
Asthmatuner (Stockholm, clinical validated asthma app)
Astrid (Stockholm, AI-powered English learning solution for kids and teens around the world)
Atium (Gothenburg, developer of water treatment technologies)
Atlantic Quantum (Gothenburg & Cambridge, MA, developer of scalable quantum computers)
Atlar (Stockholm, bank payments platform for automated money movement)
Atmoz (Stockholm, carbon management platform for SMEs)
Atomize (Gothenburg, real-time price automation for hotels)
Atonemo (Stockholm, audio hardware that lets users pair any set of speakers, regardless of brand, age, or streaming mode)
Attini (Stockholm, serverless deployment framework for Infrastructure as Code)
Audiodo (Malmö, technology for "personalized audio", which adapts music to a person's individual hearing)
Aura Cloud (Stockholm, cloud-based banking platform for fintechs and banks)
AVA Stories (Stockholm, subscription app for audio erotic stories for women by women)
Avanto Care (Stockholm, decision support platform for elderly care providers)
Avassa (Stockholm, software for the management of distributed edge clouds)
Avionero (Malmö, flight search engine)
Avsalt (Lund, system for low energy, scalable electric water desalination)
Avy-Tmpl (Stockholm, tenant experience platform)
Awaio (Malmö, 2020, booking platform for sharing office spaces)
Awardit (Stockholm, SaaS provider of loyalty programs)
Axyer (Linköping, mobile community to discuss and discover stocks)
Ayd (Stockholm, telehealth platform specialized in treatment of hair loss, erectile dysfunction and acne)

B
Baby Journey (Stockholm, app-based guide for pregnancy and new parents)
Baemingo (Stockholm, digital payments and order solutions for restaurants and retailers)
Ballers App (Stockholm, digital platform for individual football training)
Bambuser (Stockholm, provider of technology for live video shopping)
Bantaba (Stockholm, digital match-making platform connecting African startups with professionals and investors in the African diaspora)
Bapelsin (Stockholm, mobile app that allows gig workers to operate like a company)
Bärta (Karlshamn, producer of vegan and organic foods)
Baseira (Stockholm, integrated property management platform)
Bashi (Stockholm, online healthcare guide for patients)
Batonics (Stockholm, proprietary platform for automated scouting of investable anomalies)
Be Lucent (Stockholm, maker of the "Aurora" toothbrush sanitizer)
BeammWave (Lund, developer of an antenna technology for 5G)
Beat Vascular Health (Gothenburg, AI-supported decision support tool to reduce overadmission of chest pain patients)
Beatly (Stockholm, influencer marketing platform)
BeautyQlick (Stockholm, community for discovering beauty products based on customer preferences, with the help of AI)
BeeScanning (Örebro, app that allows beekeepers to monitor their bees' health)
Beespeaker (Stockholm, app for learning a language with native speakers)
Beleco (Stockholm, subscription service for furniture)
Belly Balance (Stockholm, developer of digital solutions to treat irritable bowel syndrome)
Bemlo (Stockholm, marketplace for short-term staffing of nurses and doctors)
Bencha (Stockholm, business analytics platform for making qualified decisions according to strategy and sustainability)
Besedo (Stockholm, provider of products and services for content security and moderation, to online marketplaces)
BetterWealth (Malmö, robo-advisor)
Bicelo (Stockholm, e-bike rental service for hotel guests)
Big Akwa (Härnosand, land-based fish farming system, which will function in industrial symbioses with other enterprises)
BIKETRACE (Ytterhogdal, solutions for making bikes smarter)
Billender (Stockholm, buy now pay later solution for bill paying)
Billhop (Stockholm, b2b payment platform enabling card-based bill payments)
Billo (Stockholm, digital mailbox service)
Billogram (Stockholm, invoicing and payments technology provider)
Binary Brains (Örebro, intelligent sales forecasting for the commerce industry)
Bintel (Lund, developer of smart waste management technology)
Biorestore (Stockholm, patent pending sustainable garment restoration solution)
Biosorbe (Karlstad, developer of an efficient and environmentally friendly absorbent of hydrocarbons in water, air and soil)
Biosphere Intelligence (Stockholm, interactive sustainability training programs for businesses)
Birds Relations (Gothenburg, mobile app helping couples to manage their relationship)
Birth Class (Stockholm, audio app with classes for pregnancy, birth and early motherhood)
Bitlog (Stockholm, smart supply-chain and logistics solutions)
Bitrefill (Stockholm, lets people buy gift cards and refill phones with cryptocurrencies)
Bits Technology (Stockholm, API solution that allows fintechs to connect to multiple service providers and data sources for Know Your Customer and Know Your Business processes)
Bizzcoo (Stockholm, intelligent skills & planning platform)
BLANCHEstories (Stockholm, audio-erotic app for women)
Blinto (Växjö, online auctions platform for vehicles, machinery and tools)
Blipp (Stockholm, transaction platform for private car deals)
Blippa.com (Stockholm, product lifecycle management platform)
Blisser (Stockholm, platform connecting users on a personal level with the most prestigious talent and impactful leaders)
BL!XT (Blixt) (Stockholm; developer of miniature, solid state circuit breaker and next gen. modular multilevel converters)
Bluecall (Stockholm, provider of a digital mental health solution for companies)
Bluedot Crypto (Stockholm, upcoming crypto exchange)
Blue Ocean Closures (Karlstad, developer of cellulose based caps and lids that are recyclable as paper)
BoardClic (Stockholm, SaaS B2B platform for digital board and management team evaluations)
Boardeaser (Stockholm, SaaS that automates time consuming processes for boards and executives)
Bodil (Stockholm, fintech providing bridge financing for borrowers looking to buy a house)
Bofink (Stockholm, digital mortgage advisor)
Bokadirekt (Stockholm, marketing and booking platform for the wellness and beauty sector)
Bokafix (Stockholm, 2021, marketplace app for booking tradespeople)
Boka.se (Örebro, booking system for businesses in various different industries)
Bokio (Gothenburg, digital accounting services for small businesses)
Boksnok (Stockholm, subscription service for interactive children's books)
Bonanza Location (Gothenburg, platform for offering and renting filming locations)
BonBot (Stockholm, developer of technology for icecream robots and automated restaurants)
Boneprox (Gothenburg, SaaS digital specialist clinic for dental care professionals)
BONI (Stockholm, moodboard platform and SaaS solution to help interior designers grow smarter)
Book My Ride (Stockholm, app-based online market place for taxis)
Bookboost (Malmö, customer experience platform for hospitality brands)
Booksquare (Borlänge, subscription service for digital course and text books)
BoostCap (Stockholm, provider of growth- and working capital for merchants)
Boostified Pay (Malmö, payment solution where consumers can pay with genuine recommendations & content)
Boostify (Stockholm, mobile app for families to gamify household chores)
Bordr (Stockholm, cloud VR gaming solution)
Botanium (Stockholm, manufacturer of smart urban gardening products)
Bovra (Stockholm, upcoming solution for "digitizing the world's greatest asset": the home)
Bower, formerly PantaPå (Stockholm, recycling app)
Bowter (Arvika, rental platform for electric boats)
Boxbollen (Stockholm, smart fitness toy)
Boxxy (Stockholm, smart lockers for food home deliveries)
Brain Stimulation (Umeå, digital tools for stroke rehabilitation)
BRANTU (Stockholm, influencer community-based on-demand fashion designer)
Brainlit (Lund, developer of biocentric lighting environment solutions)
Brainsafe (Stockholm; online healthcare provider focused on preventing, treating and rehabilitating concussions)
Bredbandsval.se (Malmö, broadband provider comparison service)
Brick (Stockholm, network for power bank-sharing)
Bright (Stockholm, digital platform for the energy sector)
Bright Day Graphene (Stockholm, developer of prototypes for new energy storage devices)
BrightAct (Uppsala, digital support tools for domestic violence)
BrightBid (Stockholm, SaaS solution using AI and automation to improve ad campaigns on Google Search)
Brillianze (Malmö, developer of transversor technology which reacts to motion before it becomes dangerous or uses too much resources)
Bringwash (Malmö, on-demand car wash service)
Brinja (Gothenburg, IoT cloud system to increase safety on construction sites)
Brink Commerce (Stockholm, headless e-commerce SaaS platform)
Briqpay (Stockholm, software for enhancing B2B e-commerce payments)
Brite (Stockholm, payment solutions based on direct bank-to-bank technology)
Brizo (Stockholm, third-party logistics provider that enables brands to offer sustainable same-day delivery while keeping control of their brand and data)
Brocc (Stockholm, digital market place for consumer loans)
Bryntum (Stockholm, UI component library for project planning and resource management)
Bruce (Stockholm, fitness studio subscription service)
Bubl (Nyköping, portable air purifier for strollers and prams, keeping babies safe)
Budbee (Stockholm, last-mile logistics provider)
Buddy (Stockholm, iOS budgeting app)
BuddyCompany, launched initially as TechBuddy (Stockholm, one-stop shop for high-quality services at home)
Buddywise (Stockholm, platform that enables realtime safety monitoring of dangerous heavy industry environments through computer vision)
Budi (Stockholm, auction platform for inventory such as machines, vehicles and equipment)
BudID (Uppsala, service to streamline the process of home purchases)
Bumbee Labs (Stockholm, provider of intelligent footfall analytics)
Bumpy (Stockholm, fertility support app)
Buzz (Stockholm, menu bar productivity app for engineering teams)
BYON8 (Stockholm, digital healthcare app targeting Kenya and other African markets)
Bytboo (Stockholm, service for finding real estate agents)
Bzzt (Gothenburg, environmentally friendly last mile transports in city centers)

C
Cairy (Gothenburg, app that helps breaking free from alcohol addiction)
CAKE (Stockholm, electric motorcycle maker)
Call Knut (Helsingborg, communication software designed to check in on the elderly)
Camigo (Malmö, subscription service matching elderly people who live alone, with younger people, for socializing)
Campcation (Stockholm, "largest booking site for campsites & pitches in the Nordics")
CanaryBit (Stockholm, platform for confidential data collaboration)
Candela (Stockholm, manufacturer of a long-range electric boats)
Capitainer (Stockholm, platform for self-sampling of blood)
Cappy (Gothenburg, modern salary tool for employers to increase employees' motivation)
Captario (Gothenburg, SaaS for drug portfolio management)
CarbonCloud (Gothenburg, climate intelligence platform for the food supply chain)
Cardia (Stockholm, solution to improve the process of selling or buying a used car)
Cardo Health (Stockholm, digital health company aiming to invest in and scale early-stage digital health startups in emerging markets)
Carcare (Östersund, SaaS tool for used car dealerships)
Care to Translate (Stockholm, medical translation app for healthcare professional)
Carjoy (Alingsås, mobile mechanics service for cars)
Carla (Stockholm, online store for used electric vehicles)
Carswipe (Malmö, marketplace for cars)
Car.info (Ängelholm, online car database)
Cascade Drives (Stockholm, next generation of electro-mechanical linear drives for mobile and industrial applications)
Casheury (Skivarp, maker of vegan dairy-free cheese)
Causiq (Stockholm, SaaS that uses AI to provide companies with a holistic view of marketing channel effectivenes)
Cavis (Kungsängen, medtech company developing invasive technology for the assessment of coronary artery disease)
CAViTreat (Stockholm, developer of novel micro-and macroscale reactors based on cavitation)
Celcibus (Gothenburg, solutions for sustainable energy systems)
Cellcolabs (Stockholm, biotech impact startup "on a mission to use advanced cell therapies to disrupt healthcare")
Cellfion (Norrköping, bio-based membranes for electrical energy storage and conversion devices)
CelluXtreme (Stockholm, technology for creating high performing and bio based lightweight materials)
CemVision (Nybro, developer of the world's first carbon neutral cement)
Centiglobe (Stockholm, instant multi-currency transaction system for financial institutions)
Centra (Stockholm, headless e‑commerce SaaS solution for D2C and digital wholesale operations)
Cercino (Helsingborg; nightlife guidance app that helps users find and skip lines at clubs, bars, pubs, and restaurants in various cities)
Certainli (Stockholm, component certificate platform)
Cerve (Jönköping, infrastructure platform that automates wholesalers' sales operations)
Cetasol (Gothenburg, AI-powered energy optimization solutions for small and medium-sized vessels)
Cevoid (Stockholm, SaaS solution for visual community-generated content, aimed at brands)
Chainstream (Örebro, platform for the entire creative music industry value chain)
ChainTraced (Stockholm, provider of digital end-to-end traceability solutions focused on tracing raw material to end product across the metallic value chain)
Challenge GG (Stockholm, play-to-win esports challenge platform)
Challengermode (Stockholm, esports platform)
Charge Amps (Stockholm, manufacturer of smart charging solutions for electric vehicles)
ChargeNode (Gothenburg, developer of smart EV charging systems)
Charly (Stockholm, digital family equity insurance)
Charm Solutions (Stockholm & San Francisco, AI-powered SMB credit advisor)
Chassis Autonomy (Trollhättan, developer of automotive fail-operational actuation systems)
Chatflights (Stockholm & New York, travel award booking concierge service)
Checkin.com (Stockholm, provider of registration flow solutions for online services)
CheckProof (Stockholm, SaaS platform to connect frontline teams)
Chemity (Köping, product compliance software that helps meet the requirements of chemical regulations)
Chroma (Stockholm, startup building audio technology specifically for mobile devices)
ChromaWay (Stockholm, creator of blockchain infrastructure)
Chronos Care (Stockholm, digital diabetes care)
Cind (Jönköping; solutions for maximizing efficiency of supply chain logistics)
Cinis Fertilizer (Örnsköldsvik, producer of "the world's most environmentally friendly mineral fertilizer through innovative upcycling")
Cinode (Stockholm, platform for skills management and seamless sourcing)
Circulaire (Stockholm, price comparison engine for premium second hand fashion)
Circulate (Stockholm, B2B marketplace for sustainable packaging)
Cirkl (Stockholm, mobile app for families to manage their daily tasks)
Claims Carbon (Stockholm, SaaS to help insurers reach net-zero in their entire value chain)
Clean Motion (Gothenburg, manufacturer of three-wheeled EVs)
Clever Compliance (Stockholm, compliance management software for enterprises)
Clickable (Gothenburg, AI-based ad generation service)
ClimateView (Stockholm, climate action technology company that helps cities transform climate planning into progress)
Climeon (Stockholm, creating electricity from hot water)
Cling Systems (Stockholm, developer of a collection and trading platform for recycling of large batteries)
Clinsight (Stockholm, AI powered prostate pathology)
Clipsource (Stockholm, communication platform for media companies)
Cloover (Stockholm, subscription service for renewable technologies)
ClowID (Malmö, full-stack customer engagement platform)
Coachendo (Malmö, career coaching solution that democratises coaching making it accessible to all employees and individuals)
Coala Life (Uppsala, developer of a digital heart monitor)
Codeball, formerly Sturdy (Stockholm, AI-powered code review)
CodeEasy (Stockholm, online educational platform aiming to teach beginners C# programming)
Codemill (Umeå, SaaS-centric digital product and service studio)
CodeScene (Malmö, SaaS solution for code analysis)
Coeo (Umeå, digital event platform)
Cognibotics (Lund, developer of new robotics and automation solutions)
Cohabit (Malmö, pre-loved furniture for rent)
coherence (Malmö, open platform for building scalable and persistent multiplayer games and virtual worlds)
Colix (Växjö, SaaS provider of software and app solutions for businesses)
Colive (Stockholm, provider of coliving hubs)
Collactivate (Åre, platform for property owners to increase safety in socioeconomically disadvantaged areas)
Collecct (Stockholm, circular platform for the waste industry sector)
Collective Minds (Stockholm, software developer of a digital radiology solution)
Collegial (Stockholm, corporate learning platform)
Coloreel (Jönköping, technology that enables high-quality coloring of textile thread on demand)
Coly (Stockholm, SaaS tool for shared living operators)
Combient Mix (Stockholm, solutions to enable companies identify, execute
& scale business ideas using data)
Combify (Stockholm, SaaS solution for visualisation and digitalisation of construction projects' data)
Commended.ai (Stockholm, AI-enabled platform for independent consultants)
CommuteSaver (Stockholm, automated mobile CO2 emissions tracker for commuting)
Compular (Gothenburg, next generation computational tool for material development)
Consenz (Stockholm, connected and intelligent head-up display which upgrades the digital interface of any car)
Convolo (Stockholm, SaaS provider of sales tools)
Cooach (Stockholm, Growth as a Service platform for scaleups)
Corite (Stockholm, platform for crowdinvesting in music artists)
Corpower Ocean (Stockholm, developer of wave energy technology)
Corsmed (Stockholm, MRI simulation platform)
CoSociety (Stockholm, hyper-realistic 3D virtual office solution)
Countagen (Stockholm, out-of-the-box gene editing analysis)
Covr Security (Malmö, mobile security management platform)
Cowrite (Stockholm, SaaS for automated text generation)
Coya (Stockholm, network of hybrid and nomad workplaces)
Co-X (Stockholm, platform for running co-retail marketplaces)
Creative Database (Gothenburg, platform that intelligently connects creative freelancers and project managers)
CredPoint (Stockholm, solution for real-time credit checks)
Cresponix (Örebro, technology for sustainable land-based shrimp farming)
Crossborderit (Älvkarleby, global clearance solutions for e-Commerce shipments)
Crossbreed (Malmö, ecosystem of energy optimisation services)
Crosser (Stockholm, edge analytics & integration for industry 4.0 and industrial IoT)
Cross Reality (Malmö, creator of VR games suitable for location-based entertainment)
Cruncho (Stockholm, provider of hyperlocal personalised ready-to-use content for websites)
Cubegreens (Stockholm, operates and develops solutions for local food production in cities)
Cultpix (Stockholm, streaming service for vintage cult films)
Cultup (Gothenburg, SaaS tool for improving meetings)
Curest (Luleå, VR-based rehabilitation solutions to treat neck-related injuries)
Curity (Stockholm, identity management for APIs)
Curoflow (Stockholm, white label telemedicine platform)
Customer First (Stockholm, B2B contact center solution for customer handling across multiple channels)
Cyclothe (Stockholm, circular solution repurposing used or unidentified garments through collection and AI-driven sorting systems)
C-Green (Stockholm, technology to convert wet biowaste into solid hydrochar)
C-Resiliens (Stockholm, cybersecurity provider)

D
DanAds (Stockholm, provider of self-service advertising technology)
Dandi (Stockholm & New York, analytics platform for advancing diversity, equity, and inclusion in the workplace)
Dashl (Stockholm, digital beauty services)
Datana (Stockholm, AI-powered solution to help retailers curb and prevent shoplifting)
Datia (Stockholm, solutions for sustainable finance)
Daymi (Stockholm, SaaS solution for the finance sector for managing recurring tasks and processes)
DAZOQ (Stockholm, intelligent energy management system platform)
DBT (Stockholm, financing provider for SMEs)
DbVis Software (Stockholm, provider of a database management and analysis tool)
Dolprop (Stockholm, developing the world's "most sustainable marine propulsion technology")
DealPotential (Stockholm, investment intelligence platform)
Dealstation, formerly Pepicon (Stockholm, fundraising and exit platform for companies)
Debricked (Malmö, automated cybersecurity platform for open source management)
deBroome (Stockholm, cloud-based platform to help make every employee and partner a brand ambassador)
DebtPool (Stockholm, corporate debt transaction platform for investors and bankers)
Deedster (Stockholm, developer of digital tools for climate action)
Deep Forestry (Uppsala, autonomous drone technology for data gathering in forests)
Degoo Cloud (Stockholm, AI based cloud storage that helps users to rediscover their best photos)
Defentry (Stockholm, provider of identity safety and real-time threat intelligence technology)
Delibr (Stockholm, SaaS tool for writing feature specifications)
Deligate (Örebro, provider of a solution to reduce food waste at grocery stores and other retailers)
Della8 (Helsingborg, online solution for facilitating and managing collective ownership of larger physical assets)
Delori (Gothenburg, white label solution for digital delegations for websites or applications)
Dema.ai (Stockholm, marketing analytics tool for online retailers)
Dentech (Stockholm, provider of digital solutions for dentists)
Denthub (Stockholm, digital platform for communication between dentists and dental technicians)
Dentify (Stockholm, digital dental care provider)
Depict (Stockholm, product recommendations technology)
Detecht (Gothenburg, motorcycle app with automatic crash detection)
Detectica (Stockholm, solution for detecting AI written text)
Detectify (Stockholm, automated external attack surface management solution)
Devant (Norrköping, provider of synthetic data to support the training, validation and testing of Machine Learning networks)
Devolv (Luleå, suite of digital tools for home builders)
Deversify (Uppsala, develops and commercializes mobile electronic breathalyzers)
deWiz (Malmö, wearable tech to help golfers hit it longer, straighter and closer)
Dework (Stockholm, web3-native collaboration tool combining features from Trello and LinkedIn)
DH Anticounterfeit (Halmstad, SaaS solution for brand protection)
Dialog Therapy (Stockholm, platform that lets speech therapists create and share individualized home-based exercises with their patient)
Dib Travel (Stockholm, travel booking solution for corporate travel)
Dibz (Stockholm, queue-management platform for housing)
Dicopay (Stockholm, mobile invoicing for small enterprises)
Diet Doctor (Stockholm, subscription service for diet advice)
Digibility (Stockholm, digital platform for assessment of learning abilities of students)
Digiexam (Stockholm, digital exam platform)
digip (Stockholm, digital solution for brand protection)
DigiProc (Stockholm, digital procurement solution)
DigitalSAM (Stockholm, SaaS tool to ensure a work environment that meets legal requirements)
Diplocs (Stockholm, self-checkout solution for physical retail)
Dirac (Uppsala, developer of software to enhance audio performance)
Divly (Stockholm, service for tracking and declaring crypto taxes)
Djungo (Stockholm, social and dating app for digital natives & Gen Z)
dLab (Lund, technology for smart grid analysis)
Doccla (Stockholm & London, operator of a virtual hospital ward with focus on the UK market)
Dockstr (Stockholm, developer of online solutions for the offshore and marine sectors)
Doconomy (Stockholm, creator of climate-friendly fintech solutions)
Doctrin (Stockholm, platform for helping healthcare providers to digitalise the patient journey)
Dogdater (Stockholm, mobile community app for dogs)
Dogstr (Stockholm, mobile community app for dog owners)
Doktor Hud (Stockholm, online dermatology services for a fraction of the price of private care)
Doktor.se (Stockholm, digital healthcare provider)
Doktor24 (Stockholm, digital healthcare provider)
Done (Stockholm, on-demand home services marketplace)
Doorothy (Stockholm, rapid direct delivery service for brands)
Doors (Stockholm, platform for digital, live-only music experiences)
Doremir (Stockholm, provider of music intelligence solutions)
DoubleCloud (Gothenburg, job platform focusing on jobs at Europe's most innovative scaleup companies)
DPOrganizer (Stockholm, privacy management software)
Dramatify (Stockholm, online, mobile production management solutions for TV, video & film)
Dreams Technology (Stockholm, engagement banking platform)
Dreams (Stockholm, fintech app designed to help people achieve their goals and boost their financial wellbeing)
Drem (Stockholm; provider of a seamless solution for heat pump deployment in residential properties)
Drifter (Gothenburg, automatic parking & charging system that holds data to create smart cities)
Drivler (Stockholm, on-demand traffic education platform connecting learners with driving schools)
Dropmed (Stockholm, online marketplace for medical equipment)
Droppa (Stockholm, multi-return platform for e-commerce)
Dropship (Södertälje, SaaS for dropshippers to find potentially winning products)
Drupps (Uppsala, technology for evaporative water recovery)
Dryft (Stockholm, tech enabled full-service provider for home improvement and maintenance)
Drynk (Stockholm, B2B online marketplace for alcoholic beverages)
DTR1 (Stockholm, software soolution which allows power transformers to be used more efficiently)
Duearity (Malmö, next generation medical device made solely for the treatment and alleviation of tinnitus)
DUG / Veg of Lund (Malmö, maker of potato milk)
Dugga (Stockholm, digital learning assessment platform)
Dyamo (Stockholm, digital mentoring app for high school students)
Dynamic Code (Linköping, provider of end consumer health and diagnostic tests)

E
Earthbanc (Stockholm, carbon credit and finance platform)
EASI B2B (Stockholm, automated administration of corporate card purchases)
EasyArr (Visby, SaaS tool for event organizers)
Easycom (Borås, digital solution for online retailers to improve the return process and reduce the number of returns)
EasyJacket (Gothenburg, digital coat check solution for entertainment and culture venues)
EaTable (Stockholm, ghost kitchen provider)
Eatit (Stockholm, nutrition therapy app)
Ecohelix (Stockholm, developer of proprietary biopolymer processing technology)
Ecombooster (Sölvesborg, platform for online retailers to automate data collection from suppliers)
Econans (Gothenburg, digital simulation and advice services for personal finances)
eContinence (Östersund, app for effective treatment of urinary leakage)
Ecotype (Uppsala, simplifying nature information and digitalizing forestry)
EC2B (Lund, provider of sustainable mobility solutions for the real estate sector)
EdAider (Stockholm, classroom platform for adaptive data-driven education)
Edger Finance (Stockholm, trading tools for non-professional stock market traders)
Edgy Veggie (Malmö, producer of Seitan-based meat substitute products)
eDNA Solutions (Gothenburg, DNA based technologies to track individual species and assess biodiversity of macro- and microorganisms)
EightOcean (Stockholm, platform for product data and supplier management)
Eiira Genetics (Stockholm, developer of AI solutions for genetic analysis to understand inherited cancer risks)
Eiko (Stockholm, data analysis solution)
Einride (Gothenburg, autonomous, all-electric transport provider)
Eivora (Stockholm, SaaS for monitoring private Swedish companies, entrepreneurs and investors)
Ekkono (Varberg, embedded edge machine learning library, purpose-built for IoT)
Ekobot (Stockholm, solutions for precision agriculture based on artificial intelligence and autonomous mob robot platforms)
Ekolution (Malmö, developer of climate-friendly construction materials made from industrial hemp)
Elastisys (Umeå, Kubernetes platform service provider)
Elbilio (Stockholm, platform to enable shared use of electric vehicles)
Elbilsvaruhuset (Stockholm, all-in-one solution for purchase and installation of EV home charging equipment)
Elementric (Västerås, SaaS solution for waterleak risk screening)
Eletive (Malmö, SaaS platform for HR to help employees succeed)
Elevri (Stockholm, education platform for engineering students)
Elias (Stockholm, game audio and music software platform)
Eliq (Gothenburg, SaaS white-label solution for utility companies to transform themselves into energy services providers)
Eljun (Stockholm, open eMobility network)
Elk (Stockholm, technology enabling a new generation of connected musical instruments and audio processors)
Ella (Stockholm, digital healthcare app for women during and after pregnancy)
Ellure (Stockholm, provider of mass-personalization technology to brands and retailers)
Elonroad (Lund, developer of electric road technology that allows for automatic charging of EV)
Elsa Science (Stockholm, app for patients with arthritis)
ElvfTech (Stockholm, low-temperature waste heat recovery solution for energy intensive industries)
Elypta (Stockholm, early cancer detection technology)
EmbeDL (Gothenburg, helping customers embed deep learning-based artificial intelligence in embedded systems)
Emigreat (Gothenburg, web-based app that enables the management of immigration processes for employers and international employees)
Emulate Energy (Lund & Boston, virtual battery platform for electricity retailers)
Enabi (Vårgårda, data analytics solution for manufacturers)
Enabler (Stockholm, forward-looking investment platform that enables groups who have a harder time getting mortgages to invest in housing)
Encare (Stockholm, SaaS solution that helps healthcare providers reduce suffering and costs associated with surgery)
Encore (Stockholm, backend development engine)
ENDA (Stockholm, digital platform to streamline and simplify the process of shopping for eco-friendly clothes online)
Endbright (Stockholm, digital divorce planner)
Enduce (Umeå, technology for energy recovery from shower water)
Endre (Gothenburg, forecasting platform for electricity demand)
Enerpoly (Stockholm, developer of zinc-ion batteries for stationary energy storage)
Eneryield (Gothenburg, AI-based technologies for electric power systems)
Engage, formerly Zubi.ai (Helsingborg, growth data platform for customer-first merchants)
EnginZyme (Stockholm, technology platform for sustainable chemical production)
Enigio (Stockholm, provider of a standardised solution for digitalised, authoritative original documents)
Enjay (Malmö, cleantech company specialized in solutions for energy efficiency)
Enliven (Stockholm, online publishing platform)
Enqlare (Stockholm, digital platform for bulk freight)
EnRoute (Stockholm, platform for expert skincare advice)
enrouteQ (Gothenburg, cloud-based platform for bus operators and transport authorities to improve operations)
Entiros (Linköping, business integration solutions)
Envue Technologies (Gothenburg, optical microscopy technique to achieve a deeper understanding of the nanoworld and molecules of life)
Eperoto (Gothenburg, SaaS tool to produce risk-value assessments of legal disputes)
Epidemic Sound (Stockholm, music licensing provider for creators)
Epishine (Linköping, light energy technology for low power electronics)
Eppow, formerly MyPick (Stockholm, digital healthcare staffing marketplace)
Epulze (Örebro, esports platform and service provider)
EQL (Gothenburg, stock market information and trading app)
Equilab (Gothenburg, world's largest equestrian app)
Equileg (Stockholm, process management SaaS for lawyers and their clients)
Esgaia (Stockholm, SaaS solution for institutional investors to simplify the ESG-engagement process)
Esportal Group (Stockholm, esports platform)
Estabild (Stockholm, real estate development software to help projects stay on track)
EsterCare (Stockholm, platform where women can book digital healthcare meetings with gynecologists, midwives and sexologists)
Esther's (Stockholm, online community for interior design to monetize creator marketing)
Eucaps (Stockholm, "one-stock shop for European growth companies")
Evam (Stockholm, emergency vehicle operating system with a collection of apps)
Everdrone (Gothenburg, software and drone service developer)
Evias (Stockholm, developer of an electric road system that has been developed and tested forover a decade)
Evify (Stockholm, provider of EV charging solutions for consumers, companies and cooperatives)
Evity (Umeå, HR tool for businesses without an HR department)
EvolutelQ (Stockholm, low-code/no-code hyperautomation enablement platform)
Evroc (Stockholm, stealth startup "building a hyperscale sustainable cloud to return data sovereignty to Europe")
Eways (Stockholm, independent provider of B2C and B2B EV charging solutions)
Exeger (Stockholm, manufacturer of flexible solar cells made to power gadgets)
Exeri (Luleå, developer of smart grid surveillance technology)
Exhale (Malmö, mental health app)
Exore.net (Stockholm, peer-2-peer recruiting platform specializing in finding remote talent)
Exparang (Stockholm, platform for data driven executive recruitment matching)
Explained (Stockholm, media startup explaining Europe with visual and inclusive data stories)
Eyeonid (Stockholm, provider of digital ID-theft solutionp)
Ezeride (Trollhättan, carpooling app)
Ezeto (Gothenburg, rental platform for vans)
E-GO (Stockholm, provider of fantasy esports)

F
FACING IT (Stockholm, exposure training app for overcoming social anxiety)
Familia (Skellefteå, social app for families)
Fast Trek (Stockholm, solution for optimizing long haul inland logistics)
Fejron (Stockholm, revenue-based finance platform that connects SaaS companies seeking financing, with investors who are looking for a new asset class)
Farmly (Örebro, mobile app for restaurant owners to buy directly from local food producers)
FarmUp (Visby, marketplace for buying delicious food directly from the farmer)
FastPark (Karlstad, mobile app for sharing of parking spots)
Favo (Gävle, cloud kitchen provider)
Favro (Uppsala, collaborative planning app for SaaS and live games companies)
Fedelta Finance (Borås, SME loan provider)
FeedbackFrog (Stockholm, B2B SaaS customer feedback collection solution for product development)
Femcares (Gothenburg, digital service providing women in perimenopause and menopause with information and guidance)
Fenix (Stockholm, digital provider of funeral services)
Fernita (Helsingborg, end-of-life planning service)
Fever (Stockholm, smart grid platform that automates and optimise the bidding and market participation for companies' energy assets)
Fibbl (Stockholm, end-to-end solution for 3D and AR focused visual marketing)
Fibu (Västerås, sustainable packaging solutions)
Fictive Reality (Stockholm, AI-powered authoring tools for the metaverse)
Fidesmo (Stockholm, NFC transactions platform)
Fieldly (Malmö, project management tool for construction)
Fill (Stockholm; B2B marketplace that helps companies find, compare, and select quality recruiting agencies)
Finch (Malmö, SaaS design tool for architects)
Findex (Gothenburg, digital asset management platform)
Findity (Stockholm, SaaS solution for business expense management)
FindOut Diagnostic (Stockholm, developer of diagnostic self-tests)
FinFollow (Stockholm, social networking app for investors in public stocks)
Finshark (Lund, open banking payments provider)
FirstVet (Stockholm, on-demand video platform for veterinary appointments)
Fishbrain (Stockholm, "world's most popular fishing app")
Flarie (Stockholm, platform for brands to create "advergaming")
Flasheye (Luleå, 3D laser monitoring system for early detection of deviations and danger)
Fleetm8 (Stockholm, digital solutions for the maritime sector)
Flexpenser (Stockholm, 2020; low-cost, mono-material airless liquid dispensing solution that is adaptable to all types of packaging)
Flightradar24 (Stockholm, flight tracking service)
Flic (Stockholm, creator of smart buttons)
Flip N Bid (Stockholm, peer-to-peer marketplace for sneakers)
FLOAT (Stockholm, provider of non-dilutive growth capital for Nordic SaaS and other subscription businesses)
Floccs (Stockholm, networking app for the horse sport community)
Flow Motion Technology (Östersund, sports technology company with a patented technology that enhances athlete performance within the ice skate, inline skate and ski markets)
Flow Neuroscience (Malmö, medication-free depression treatment)
Flowbox (Stockholm, SaaS visual marketing platform for brands)
Flowby (Stockholm, mobile queue management solution for stores and service points)
Flower, formerly Krafthem (Stockholm, virtual power plant operator)
Flowfactory (Stockholm, low code platform for business applications)
Flowpass (Stockholm, workspace-as-a-service provider)
Flowscape (Stockholm, digital workplace solutions)
FLOX (Stockholm, developer of drone-based technology for wildlife management)
Flyttsmart (Stockholm, all-in-one solution for relocation services)
Focalpay (Stockholm; commerce platform merging payment and retail functionalities)
Fondo (Stockholm, open savings platform allowing access to a wide universe of mutual funds, commission free)
Foodchain by Blockchain (Lidköping, traceability solution provider for the food sector)
FoodFacts (Stockholm, platform combining food data with smart ingredient analysis to help consumers make better informed food choices)
Foodnest (Stockholm, social network for food and cooking)
Foodrunners (Stockholm, mobile app for comparing grocery prices)
Footprint Level (Skanör, services that visualise complex climate data in a simple way)
Force HT ( Skövde, 3D hair transplant consultation platform)
Forkcast (Stockholm, sales forecasting solution for restaurants)
Forloop.ai (Stockholm, no-code tool to collect external data and automate it)
Fossil Free Marine (Stockholm, unmanned floating marine station for renewable fuels)
Shypper, formerly FRAAKT (Stockholm & Tallinn / Estonia, digital 4PL platform for efficient and sustainable supply chains)
Freedrum (Malmö, maker of a virtual drum kit)
Freelayer (Kalmar, developer of a smart horsecovers)
Freemelt (Gothenburg, the world's first open source EB-based metal 3D printer, optimized for materials R&D)
Freja eID (Stockholm, electronic ID provider)
Frequencz (Stockholm & San Francisco, solution for turning unlicensed spectrum into private wireless networks)
Freshsound (Stockholm, original music licensing platform for professional storytellers)
Friendbase (Gothenburg, virtual world for teens)
Froda (Stockholm, digital loan provider for small businesses)
Fryda (Stockholm, post-purchase experience platform for consumers and businesses)
FSport (Helsingborg, daily fantasy sports provider)
Fudd (Stockholm, inventory financing solution for vehicle dealers)
Fundler (Stockholm, mobile robo-advisor)
Funki (Stockholm, maker of music instruments that are accessible for people with intellectual disabilities)
Funmed (Gothenburg, functional medicine startup)
Funnel (Stockholm, marketing data analysis platform)
FunnelBud (Stockholm, all-in-one marketing automation & CRM platform)
Fureho (Gothenburg, developer of noobed 3D fabric pre-forms that enable optimised in-plane and out-of-plane mechanical properties and thermal conductance of composite materials)
Furhat (Stockholm, manufacturer of social robotics products)
FurryChamp (Stockholm, digital pet insurance)
Future Ordering (Stockholm, self-ordering platform)
Fuzed (Stockholm, esports company that wants to create membership-based gaming hubs across Sweden)
Fyndiq (Stockholm, largest marketplace for bargains in Sweden)
Fyrqom (Gothenburg, automated system solution for calibration of the tire pressure monitoring system on heavy-duty vehicles)

G
Gamifiera (Stockholm, provider of a loyalty platform with gamification elements and community functionality)
Garantio (Norrköping, solution that helps construction companies and real estate companies to streamline their fault reporting and warranty case handling)
Gardenize (Gothenburg, mobile gardening app)
GardenR (Lund, mobile app for gardening)
Gavagai (Stockholm, multilingual text analytics for customer intelligence)
Gazzine (Stockholm, online publication platform for journalists)
Gedea Biotech (Lund, developer of antibiotic free treatment for vaginal infections)
Gee Finance (Stockholm, "one-stop-economy" platform for gig workers)
Geins (Stockholm, pre-composed commerce suite)
Gemometrics (Luleå; portable hardware tool for jewelers & gemologists to screen diamonds, rubies & sapphires for synthetics & treatments)
Generation Waste (Gothenburg, SaaS that helps restaurants and kitchens in the public sector with the management of food waste)
GeoGuessr (Stockholm, geography game asking players to identify locations based on Google Street View imagery)
Geras Solutions (Stockholm, creator of digital solutions for people impacted by dementia)
Getaccept (Malmö & San Francisco, all-in-one sales platform)
GEYSER (Tintron) (Gothenburg, system to revolutionize pleural effusion drainage)
Gigapay (Stockholm, automated accounts payable solution for the creator economy)
Gigital (Stockholm, digital marketplace for booking of artists and djs)
GigsGuide (Malmö, platform for finding music events)
Gigstr (Stockholm, platform connecting creatives with brands)
Gimi (Stockholm, savings and spending app for children)
Gleechi (Stockholm, VR training platform)
GLOBHE (Stockholm, drone data platform)
Glue (Stockholm, smart lock that facilitates easier deliveries)
Gnosco (Gothenburg, diagnostic support platform for faster and more secure diagnosis of skin lesions and wounds)
Go North (Gothenburg, e-commerce aggregator acquiring and scaling brands on Amazon and beyond)
Goalplan (Stockholm, sales tracking app for retail staff)
GOALS (Stockholm, online multiplayer football game)
Goava (Stockholm, insight tool for B2B salespeople)
Gofido (Stockholm, insurance startup)
Gofrendly (Stockholm, social network for women to make new friends)
Gokind (Stockholm, green employee rewards platform)
Golfer Sweden (Stockholm, provider of software tools and services for the golf industry)
Goloyal (Stockholm, SaaS provider of customer insights based on behavior and transactions for the retail arena)
Goobit (Stockholm, creator of crypto currency services)
Goodfeed (Gothenburg, SaaS tool for project feedback)
GoPlany (Stockholm, budget planning solution for film production teams)
Gordian (Stockholm, analytics and AI tools for transport planning)
Gordon Delivery (Stockholm, smart urban logistics provider for food home deliveries)
Graas (Stockholm, plug-and-play SaaS solution for e-commerce merchants to make anything rentable)
Grace (Stockholm, giving consumers earlier access to their future income)
Grace Health (Stockholm, women's health platform designed for emerging markets)
Grafana Labs (Stockholm & New York, developer of open source software for visualizing operational data)
Grafbase (Stockholm, instant serverless GraphQL backend platform)
Grafren (Linköping, maker of graphene based materials)
Grand (Stockholm, automated and curated compliance solution for financial institutions)
Granode Materials (Sundsvall, developer of next generation anode material for the energy storage market)
Graphmatech (Uppsala, materials technology company that solves industrial challenges using graphene)
Grasp (Stockholm, AI-engine created to find and understand every company in the world)
GRC Watch (Stockholm, due diligence & KYC platform)
Greater Than (Stockholm, AI-based predictive risk insights for auto insurance carriers)
Green Apps Technologies (Karlskrona, builds technical platforms and communities around natural health and sustainable lifestyles)
Green AI Cloud (Stockholm, sustainable high-performance cloud service for AI computing)
Green City Ferries (Stockholm; delivers innovative, energy-efficient, and emission-free high-speed ferries for inland waterways and island traffic)
Green Stop (Nässjö, builds and operates combined solar parks and EV charging stations)
Greenely (Stockholm, next-generation household energy platform)
GreenIron (Stockholm, technology for reducing the climate footprint of the world's metal, mining and manufacturing industries)
Green-On (Gothenburg, maker of sustainable ingredients from CO2 for the food industry)
Gridly (Helsingborg, streamlined content localization solution)
Griffeye (Gothenburg, platform for law enforcement to process and analyze large volumes of digital media)
Gritify (Stockholm, anonymous job market platform)
Groundhop.com (Gothenburg, guide to the world's football stadiums)
Growloop (Stockholm, digital leadership coaching service for organizations)
Grönska (Stockholm, developer of systems for indoor vertical farming
Gruppsol (Stockholm, solar cell company)
Guestit (Stockholm, short-term rental platform)
Guided Heroes (Gothenburg, sportstech and coaching company for endurance coaches and their athletes)
GWEN, formerly Insert Coin (Gothenburg, B2B gamification SaaS platform)
G-Loot (Stockholm, esports platform)

H
Habeno (Stockholm & Malaga / Spain; platform aiming to make international mortgages easy)
Habity (Stockholm, an app striving to simplify people's housing)
Haidrun (Stockholm, business-to-business blockchain platform)
Hailey HR (Stockholm, SaaS HR solution)
Haldor (Sundsvall, provider of educational tools integrated with Microsoft Teams)
Hälsa Hemma (Stockholm & Gothenburg, digiphysical primary healthcare clinic with digital help as well as physical home appointments).
Handiscover (Malmö, accessibility and disability data platform)
Happie Camp (Karlstad, online service for booking accommodation in pre-rigged camps along the Swedish countryside)
HappyLife (Stockholm, non-medical on demand in-home services for seniors)
Harvest Moon (Stockholm, develoepr of regenerative sanitation solutions)
Havredals (Uppsala, producer of plant-based alternatives to dairy products and meat)
Health Integrator (Stockholm, digital health platform)
Heap (Gothenburg, peer-to-peer carsharing service)
Heart Aerospace (Gothenburg, manufacturer of an electric regional airplane)
HeartBalance (Åre, upcoming early detection app for stress and burnout)
Heartpace (Stockholm, HR platform)
Heartspace (Stockholm, AI-powered PR platform)
Hedvig (Stockholm, digital insurance provider)
Heja (Stockholm, communication platform for sports teams)
Hejfin (Stockholm, financial education app for women and non-binary people)
Hektar (Stockholm, service that connects hunters and landowners)
Helios Innovations (Lund, technique that utilizes low temperature waste heat to evaporate industrial liquids)
Hello Ebbot (Stockholm, chat platform with AI automation tools for meeting customers digitally)
Help to Help (Stockholm, platform for funding education for young African changemakers)
Hemavi (Lund, matchmaking platform for room rentals)
Hemie (Stockholm, home swapping app)
Hemma (Stockholm, B2B SaaS platform to promote energy efficiency investments)
Hemset (Lund, online-based furniture and interior decoration planning for the home)
Hencol (Grebbestad, digital decision support system for livestock management)
HEPU (Stockholm, SaaS for green hydrogen project assessment)
Hercare (Stockholm, digital and physical healthcare clinic for women)
HeroSight (Malmö, developer of AR solutions aimed at helping to prevent human error)
Herself (Stockholm, personalized exercising programmes 
for moms and moms to be)
Hexagem (Lund, semiconductor developer)
Hiber (Gothenburg, browser based game creation and social gaming platform)
Higher (Stockholm, mobile recruiting system that skips the CV)
Hint (Stockholm, streaming discovery app)
Hive Streaming (Stockholm, employee engagement video streaming solution)
Hollbium (Stockholm, smart micro-farms for sustainable urban development and well-being)
Hollistay (Falun, booking platform for camping and cottages)
Holm Security (Stockholm, vulnerability management platform)
Holo (Gothenburg, creator platform for digital health & lifestyle care memberships)
Holyvolt (Stockholm, technology for producing inorganic nano paste which can be printed on any flat surface)
Homepal (Malmö, platform for real estate data management)
HomeQ (Stockholm, market place for first hand rental contracts)
Homer (Stockholm, app for everything about home and household)
HonestBox (Ljungby, platform to launch and operate automated stores)
Hoodin (Malmö, life science intelligence SaaS platform)
Hooked Foods (Stockholm, producer of plant-based seafood)
Hopen (Stockholm, pre-career talent acquisition platform)
Hopsworks (Stockholm, platform for data-intensive artificial intelligence)
Hormona (Stockholm & London, data-driven solutions for women targeting hormonal imbalances)
House:ID (Malmö, digital homeowner app)
Howdo (Piteå, SaaS employee wellbeing survey tool)
Howwe Technologies (Stockholm, enterprise execution SaaS solution)
HP-appen (Stockholm, gamified and interactive study platform for university entrance exams)
Hubins (Gothenburg, platform for unlisted and alternative investments)
Hubista (Stockholm, online marketplace for physical services)
Hugo & Celine (Stockholm, maker of ice cream and snacks for dogs)
HumanDoc (Jönköping, automated reporting system for social services)
hummy, formerly bld (Stockholm, upcoming social media app where real people are sharing real life experiences)
Hyber (Stockholm, subscription rental platform for children clothes and products)
Hydroyal (Stockholm, membrane electrode assembly (MEA) production for Alkaline Electrolysis and Anion Exchange Membrane Electrolysis)
Hypertype (Stockholm, AI-based solution for smart sales communication)
Hygglo (Stockholm, online rental marketplace)
Hypocampus (Gothenburg, digital study platform for medical students)
H2 Green Steel (Stockholm, developer of a fossil-free steel plant to be built in northern Sweden)
H2Hive (Stockholm, developer of underground hydrogen storage)

I
IamIP (Stockholm, smart patent search & monitoring platform)
iboost.life (Stockholm, B2B personalized meal planning and easy grocery shopping solution)
iBoxen (Stockholm, nationwide open infrastructure of delivery boxes)
iCellate (Stockholm, developer of tests for hereditary cancer risk, early cancer detection, and treatment selection)
Ifigenia (Stockholm, improving the treatment process for bed bugs)
ifoodbag (Stockholm; system for chilled and frozen transportation of goods and Click&Collect solutions, using passive cooling only)
Ifrågesätt (Lund; supplier of traffic, loyalty and user engagement solutions to publishers)
iFrid (Örebro, 2022, digital service for grave site care)
Ignitia (Stockholm, technology for tropical weather forecasting)
iGrant.io (Stockholm, platform for data exchange and verification)
ihopa (Stockholm, platform for sharing products)
imagi (Stockholm, coding platform for both students and teachers)
ImagineCare (Stockholm, provider of a digital health self-monitoring solution)
Imbox (Gothenburg, customer relations SaaS solution)
imitera (Stockholm, developer of XR platforms)
Imogo (Malmö, technology that transforms textile dyeing to a more sustainable industry process)
Impactpool (Stockholm, career platform for positive impact)
Improvin' (Stockholm, agri-food industry-focused sustainability performance platform)
Impulso (Örebro, SaaS offering a circular ecosystem for retail)
Imsure (Stockholm, supplemental mini-insurance as add-on to digital processes)
imvi labs (Malmö, VR- and app-based healthtech solution for improved eye coordination and reading speed)
Indicio (Uppsala, SaaS solution for market- and macroeconomic forecasting)
Inex One (Stockholm, expert network marketplace)
Indivd (Sundsvall, privacy-respecting facial recognition technology for the retail sector)
Influeri (Stockholm, automated influencer marketing platform)
Infonomy (Malmö, developer of technology for fall protection)
Ingrid (Stockholm, delivery platform connecting merchants, carriers and consumers)
Ingrid Capacity (Stockholm, energy storage infrastructure provider)
Inossia (Stockholm, technology for softening of bone cements)
inriver (Malmö, product information management solution for businesses)
Inside The Box (Stockholm, solution for unattached parcel drop off and returns at the customers home address)
Instabox (Stockholm, last-mile delivery and smart locker provider)
InstaSport (Gävle, golf training app)
Insurello (Stockholm, digital solution that simplifies and democratizes the process of claiming insurance compensation)
Insurely (Stockholm, open insurance platform)
Insuro Technologies (Stockholm, Saas solutions and real-time market intelligence for the insurance and finance industry)
Intended Future (Gothenburg, analytics-as-a-service platform for car design & engineering)
Intergiro (Stockholm, provider of financial infrastructure for innovators and change-makers).
Interspectral (Norrköping, creator of software for 3D-visualization of real captured data)
Invajt (Uppsala, digital solution for sending invitations)
Invono (Helsingborg, SaaS-plattform for a more efficent and effective enterprise)
InviSense (Linköping, system built around super thin moisture sensors for different applications)
Invoier (Stockholm, real time spot market for invoice trading)
Ionautics (Linköping, cutting-edge technology for advanced materials)
IPercept (Stockholm, solutions for automated diagnostics and monitoring of industrial equipment)
IQoro / MYoroface (Hudiksvall, neuromuscular training device that treats the root cause of heartburn, acid reflux, snoring and dysphagia)
IRRIOT (Stockholm, wireless irrigation IoT automation platform)
iTrack Reading (Gothenburg, eye-tracking-based "eye to speech" technology)
Iternio (Lund, operator of the EV Planning service ABetterRouteplanner.com)
I.S.A.A.C. (Stockholm, space technology startup)

J
Jetson (Stockholm, flying car developer)
Jetty (Stockholm, provider of an event management suite)
Jobcast (Stockholm, podcast app for corporate content and employer branding)
Jobylon (Stockholm, hiring platform)
Johannas Stadsodlingar (Stockholm, circular and sustainable food production systems)
Joina (Stockholm, community-based app for improving one's personal health and fitness)
Joint Academy (Malmö, evidence-based digital treatment solution for chronic joint pain)
Jonna (Stockholm, bike subscription service)
Jord Innovation (Östersund, developer of compostable biomaterial for candle products)
Josie (Stockholm, online career advisor)
JULI (Stockholm; shopping app delivering essential, high-end beauty products within 2 hours)
Juni (Gothenburg, banking platform for e-commerce)
Juno (Stockholm & Zürich, age-tech platform that makes it easy for seniors to find, book and enjoy new interests and fun activities)
Justic (Stockholm, digital lawyer services for private individuals)
JustInCase (Stockholm, digital life insurance provider)
Justly (Helsingborg, online platform for finding lawyers and legal professionals)

K
Karma (Stockholm, anti-food waste app & order solution for restaurants)
Kärnfull Next (Gothenburg, next-gen nordic nucelar startup)
Katam Technologies (Malmö, SaaS solution for the forestry sector)
Katla (Stockholm, civilian manufacturer of electric drones and aircraft)
Kattalo (Gothenburg, digital service for teachers to support children's early language development)
Kavall (Stockholm, hyper-local rapid grocery delivery service)
Kebitz (Stockholm, app to get personal advice from experts)
KiddoKitchen (Stockholm, mobile app to simplify baby meals)
Kiliaro (Stockholm, new generation photo gallery application)
Kindly (Stockholm & Oslo / Norway, AI-powered chatbot platform built to automate support and drive sales)
Kind App (Malmö, communication app for healthcare)
KISAB (Stockholm, developer of silicon carbide semiconductor materials)
Kive (Stockholm, smart asset platform for creators)
Kivra (Stockholm, digital mailbox service)
Klarna (Stockholm, payments & shopping provider)
Klash (Gothenburg, cloud-based asset management, video collaboration and feedback solution)
Klevgrand (Stockholm, audio plugin company)
Kliently (Stockholm, online lawyer service)
Klimato (Stockholm, climate labeling platform for food businesses)
Klingit (Stockholm, SaaS platform for on-demand designs)
Kneedly (Gothenburg, digital solutions for aiding the diagnosis of knee ligament injuries)
Knodd Gothenburg, online healthcare provider for parents of young children)
Kobb (Gothenburg, grower of seaweed and developer of seaweed-based industrial products used for food, cosmetics and dietary supplements)
Kodiak Hub (Stockholm, cloud-based Supplier Relationship Management (SRM) platform)
Kognic, formerly Annotell (Gothenburg, platform for developing safe perception systems for autonomous mobility)
Kognity (Stockholm, digital teaching and learning platform)
Konvoj (Stockholm, optimized scheduling solution for healthcare and social care)
Kreditz (Stockholm, open banking- and PSD2-based analytics and credit score provider)
Kry / Livi (Stockholm, digital healthcare provider)
Ksting (Stockholm, digital service for booking fashion-industry professionals)
Kundo (Stockholm, platform for efficient customer service)
Kura (Gothenburg, omni channel healthcare platform)
Kvix (Umeå, livestreaming platform for workout and wellness classes)
Kwikk (Mora, service to instantly create a sharable buy button to receive payments)

L
Labelf AI (Stockholm, no code AI platform that allows for anyone to create their own custom NLP models)
Lanetalk (Stockholm, training app for Bowlers)
Lassie (Stockholm, digital insurance services for pet owners)
Lavendla (Stockholm, digital provider of funeral services)
Lawline (Stockholm, digital legal services)
Lawly (Stockholm, app-based legal services)
Layke Analytics (Stockholm, SaaS tool for smart candidate search across different platforms)
LeadCold (Stockholm, developer of modular nuclear reactor technology)
LeadPilot (Stockholm, Saas tool for automatic lead generation)
Leah (Stockholm, provider of financing for students in Africa who want to a pursue a tech education)
Learning to Sleep (Malmö, CBT-based digital sleep treatment solution)
Learnster (Stockholm, personalized learning management system)
Lease Matching (Stockholm, peer-to-peer online marketplace for private car leases)
LeaseCloud (Stockholm, cloud platform for equipment leasing aimed at micro companies)
Lectogo (Stockholm, operator of a network of stations for mobile charging)
Ledyer (Stockholm, B2B payment solution)
Leetify (AI coaching platform for gamers)
Legimeet (Stockholm, solution for live, interactive, sustainable, and efficient formal meetings such as annual general meetings)
Legitify (Stockholm and Dublin, remote online notary as a service)
LEIA (Stockholm, health app for new mothers)
Lektionsakuten (Luleå, edtech platform offering pre-recorded lessons for different school and education types)
Leonh (Stockholm, digital service for business valuations)
Lesk (Jönköping/Linköping, developer of a textile light panel to make unique events)
Lessli (Stockholm, upcoming service for organizing and keeping track of digital items from online stores)
Lesslie (Stockholm, solution that helps businesses to save time and money on cross-border payments)
Letterlife (Stockholm, tool allowing females with ADHD to visualize the interplay of hormones, ADHD-symptoms, and everyday functioning across the menstrual cycle and the female lifespan)
LexEnergy (Gothenburg, electricity storage and charging solutions for urban environments)
Lexflix (Stockholm, platform connecting students and people willing to provide help with homework)
Lexly (Stockholm, provider of online legal services)
Lexplore (Stockholm, eye tracking and AI solution for literacy assessment)
Leyr (Stockholm, API platform for healthtech startups)
Librlit (Stockholm, soft pay-per-article content solution for niche publishers)
Life Inside (Stockholm, SaaS solution for employee storytelling)
Lifelong (Stockholm, designs, creates and manufactures plastic free, powdered personal care products)
Lifesum (Stockholm, digital nutrition platform)
Ligna Energy (Norrköping, manufacturer of sustainable bio-batteries for small and large scale energy storage)
Lignin Industries (Knvista, technology for refining forest lignin to bioplastic)
Limina (Stockholm, modern investment management solutions provider)
Lindhe Xtend (Halmstad, maker of innovative and well-designed prosthetics)
Lingio (Stockholm, language learning SaaS solution for organizations and companies)
LingoLooper (Lumi Labs) (Gothenburg, fully immersive AI-powered language learning app)
Linkura (Linköping, coaching platform for employees to reduce stress)
LinXole (Linköping, provider of innovative materials for sustainable technologies)
Liplid (Stockholm, developer of unique and sustainable cup lids for beverages on the go)
Liquid Wind (Gothenburg, developer of a solution to convert CO2 and wind energy to liquid fuel)
Lisa& (Stockholm, provider of Product-as-a-Service financing)
LiveArena (Stockholm, software that turns a Microsoft Teams meeting into a professional broadcast)
LivIn (Stockholm, matchmaking platform for room rentals)
Ljusgårda (Tibro, vertical farming startup)
Local Purse (Stockholm, platform that supports professional travel guides & local artisans through live video shopping)
Logcast (Stockholm, social network for audio creators and their fans)
Lokaalt (Stockholm, digital notice board for local exchange)
Loopeli (Stockholm, communication app to keep in touch with family, friends and relatives, across generational boundaries)
LootLocker (Stockholm, game backend-as-a-service company)
Loppla (Stockholm, classifieds site for bulk online garage sales)
Lovorda (Stockholm, social recruiting network)
Lucero Bio (Gothenburg, automated 3D cell culture handling platform)
LUMA Energy (Uppsala, B2B provider of optimized renewable energy solutions)
LumenRadio (Gothenburg, wireless technology for most business-critical applications)
LumeoTech (Gothenburg, developer of technology to attach wearable electronics anywhere on any fabric)
LunaMicro (Linköping, technology development company commercializing electroosmotic pumps and electrokinetic systems)
Lunch.Co (Stockholm, home-cooked meal marketplace for the workplace)
Lundatech (Malmö, SaaS platform for business data integrations)
Lundoch Diagnostics (Malmö, AI-driven blood test to detect type 2 diabetes risk for prevention)
Lurkit (Linköping, gaming influencer marketing platform)
Luvly (Stockholm, developer of ultra-sustainable light urban vehicles)
Lyckli (Stockholm, online platform to discuss, vent, support, and share information about mental health)
Lynes (Norrköping, cloud based UCaaS solutions)
Lysa (Stockholm, robo advisor)

M
Mabel AI (Gothenburg, mobile app for healthcare providers that enables secure conversations across language barriers using in-device AI)
Magic Refunds (Stockholm & London, instant refunds platform for retail)
Magma, formerly Matteappen (Stockholm, math learning app for elementary schools)
Mai (Stockholm, service that automates the selling of people's clothes)
Maintract (Stockholm, smart contract management solutions)
Maîtres (Stockholm, guest experience management platform for restaurants)
Majority (Stockholm & Houston, all-in-one mobile banking for migrants in the US)
Make Notion (Stockholm, SaaS for cosmetic compliance)
MailWriter.io (Stockholm, AI-powered email assistant)
Maintract (Stockholm, smart contract management solutions)
Manico (Norrköping; maker of robust touch device solutions that promote and enable collaboration, movement, learning and entertainment)
Manje Health (Lund, digital platform that is providing access to quality specialist healthcare on the African continent)
Manomotion (Stockholm, enables real-time 2D/3D hand tracking and gesture control)
MarketHype (Gothenburg, digital marketing tool for the event and hospitality industries)
Maskinera (Stockholm, second hand marketplace for machinery)
Mason (Stockholm, productivity app for data analytics)
masspredict (Stockholm, predictive survey tool)
MATCHi (Gothenburg, booking platform for racket sports)
Material Exchange (Stockholm, digital marketplace for sourcing materials and components for footwear and apparel)
Mathleaks (Stockholm, online mathematical training platform)
Matsmart / Motatos (Stockholm, online seller of surplus production and overstocks)
Matspar.se (Stockholm, comparison platform for groceries online)
Mavenoid (Stockholm, scalable support solution for hardware companies)
Mbegu Solar (Lund, platform that connects micro-enterprises in emerging markets with existing solar solutions)
Meal Makers (Uddevalla, online wholesaler of food surplus production)
MeanWhile (Gothenburg, developer of smart products for dog owners to better keep track of and understand their dogs)
Measure and Change (Växjö, SaaS tool for monitoring of carbon emissions)
Medarca (Malmö, smart medicine management solutions for elderly care)
MedFacilis (Stockholm, digital healthcare provider aimed at patients who want to lose weight)
MediCheck (Stockholm, digital healthcare provider for specialist care)
Medoma (Stockholm, provider of tech-enabled hospital level in-home acute care)
Medpeople (Stockholm, digital service for healthcare staffing)
Meela (Gothenburg, therapist-patient matchmaking platform for women)
Meetball (Stockholm, social video platform)
Meetly, formerly Festmäklarna (Stockholm, booking site for conference and event locations)
MeetYu (Stockholm, app that helps people preserve their memories)
Meitner (Stockholm, education platform for schools)
Meltspot (Helsingborg, measurement tool for analyzing people's movements)
Melt&Marble (Gothenburg, producer of designer fats via precision fermentation)
Meme.com (Helsingborg, tokenized meme platform)
memmo (Stockholm, provider of personalised greeting messages from celebrities)
Mendi (Stockholm, developer of a brain enhancement device for home use)
Mendy (Gothenburg, digital solution for managing home-related services)
Ment (Stockholm, developer of a smart digital service for ADHD)
Mentimeter (Stockholm, audience engagement platform)
Meridiq (Stockholm, aesthetic patient record system)
Metafore (Stockholm, SaaS for financnial institutions and asset management firms)
Metry (Gothenburg, energy data platform to help building owners become more energy efficient)
Metvibee (Stockholm, upcoming urban visual co-creation tool)
Meva Energy (Hisingsbacka, provider of clean energy solutions to customers in the manufacturing industry)
Mevia (Gothenburg, developer of solutions to solve the problem of non-adherence)
Mevisio (Stockholm, digital platform for visualization and teamwork)
MeWe&You (Luleå, all-in-one solution for feeling good in perimenopause and beyond)
Mia&Noa (Stockholm, developer of smart health tech for pets)
MicroMove (Stockholm, browser extension for science-based micro exercises)
Migränhjälpen (Stockholm, provider of digital health services focused on treatment of migranes)
Milepost (Stockholm, provider of EV charging infrastructure)
Milkywire (Stockholm, platform for impact to find and fund grassroots non-profits fighting the planet's big problems)
Mille (Stockholm, digital tool which enables women to save and plan their finances smarter)
Millow (Gothenburg, minimally-processed meat alternative)
Mimbly (Gothenburg, sustainable laundry solutions)
MIMSI Materials (Linköping, creator of material innovations for a sustainable world)
Min Doktor (Malmö, digital healthcare provider)
Minalyze (Sävedalen, provider of scanning instruments and software for visualization of geological data)
Mindforce Game Lab (Skellefteå, creator of meaningful games that nudge people into healthy habits)
Minesto (Gothenburg, developer of technology for generating electricity from the ocean)
Mindler (Stockholm, digital service for talking with psychologists)
Mindmore (Stockholm, platform for self-administered digital cognitive tests)
Minna Technologies (Gothenburg, provider of subscription management solutions)
Minnity (Stockholm, digital tools for professional caregivers)
Minut (Malmö, camera-less home security solution for hosts and owners)
MIOO (Stockholm, app for on-demand bicycle repairs)
Mitigram (Stockholm, digital platform for global trade financing)
Moank (Stockholm, consumer financing solutions)
Mobila Doktorn (Stockholm, app for booking home visits by doctors)
Moblrn (Stockholm, SaaS platform for digital learning programs)
Mo'cycle (Stockholm, fashion-tech brand creating the safest motorcycle jeans in the world: the airbag jeans)
Modly Studios (Gothenburg, next generation furniture company built on parametric design and co-creation)
Modular Finance (Stockholm, SaaS fintech solutions for banks, institutions and Nordic listed companies)
Modvion (Gothenburg, developer of modular wind turbine towers in laminated wood)
Mojo (Stockholm, AI-powered at-home semen analysis)
Molecular Attraction (Stockholm, developer of technology for development of vector-diseases control and eradication strategies)
Momang (Stockholm, user centric competence selling tool for consultants and advisors)
Monava (Gothenburg, monitors natural disasters in alpine environments)
Monto (Stockholm, accounting and financial data platform for fintechs and SME lenders)
Mood Social (Stockholm, event discovery platform)
Moonlighting Industries (Örebro, AI-powered distance meter for professional filmmakers)
MoonRise (Stockholm, holistic digital health coaching platform for women)
Moralis (Stockholm, Web3 development platform)
MoveByBike (Malmö, smart city logistics with distribution via e-cargo bikes)
Movesta (Stockholm, home selling platform)
Moving Floor (Visby, automatic and digital cleaning solution for farm buildings)
MOVS (Stockholm, subscription service for bikes, e-bikes, e-scooters and e-mopeds)
Mullvad (Gothenburg, VPN provider)
Multiply (Stockholm, AI-first workspace that helps teams get rid of repetitive work)
Multi4 (Jönköping, technology for endoscopic cancer diagnosis and treatment)
Musselfeed (Ellös, foodtech startup that uses blue mussels to create powder and flour which can be processed into food and feed)
My Telescope (Stockholm, SaaS solution to measure market trends, brand strength, and marketing campaign effectiveness)
MycoMine (Stockholm, creator of sustainable systems based on the extraction, precipitation and decomposition of elements, metals and chemical compounds using fungi)
Mycorena (Gothenburg, developer of fungi-based vegan protein)
MyFurn (Stockholm, 3D platform for home buyers to click home their interior design choices)
Mylla (Malmö, online marketplace which lets local farmers sell directly to end consumers)
Myllra, formerly KitchenGrowth (Stockholm, virtual kitchen provider)
MyMOWO (Östersund, subscription app for location-independent fitness exercises)
Mynt (Stockholm, provider of smart corporate credit cards and spend management to SME)
Myrspoven (Stockholm, cloud platform for AI-based energy optimization in buildings)
Mysaly (Stockholm, providing a financial service for businesses interested to pay their employees salaries in advance)
Mystic Games (Stockholm, blockchain gaming development studio)
M.O.B.A. Network (Stockholm, acquires, develops and operates gaming communities for the global gaming market)

N
næctar (Stockholm, solution that enables 1:1 conversations between content creators and their followers)
Näktergal (Stockholm, digital lending system for challenger companies in the mortgage sector)
Nano Textile Solutions (Borås, nanotechnology solutions for a sustainable and circular textile industry)
Nanolyze (Gothenburg, technology for analyzing nanoparticle uptake and release of substances)
Nanosized (Stockholm, developer of technologies aiming for semiconductor FAB's)
Natural Cycles (Stockholm, birth control app)
Naudio (Stockholm, subscription service for premium audio documentaries)
Navari (Gothenburg, AR-based software tool for minimally invasive liver surgery)
Navian (Stockholm, operator of proptech and fintech solution platforms for property investors and developers)
Nebulr (Stockholm, technology company launching a new product every 6 months)
Neko Health (Stockholm, AI-powered full-body scanning to help doctors find and prevent diseases)
Nenda (Stockholm, streaming service for businesses)
Neoki (Stockholm, virtual reality platform for the world of calculated expressions such as design, music and gaming industry)
Neovici (Stockholm, financial process automation platform)
Nevemind (Stockholm & Oslo / Norway, single cross platform search solution for a better workflow)
Nextory (Stockholm, audiobook and e-book subscription service)
Nhost (Stockholm, Backend-as-a-Service for developers)
NH3 Greentech (Stockholm, developer of technology to produce green ammonia)
Nibela (Linköping, developer of high accuracy electricity costs tracker solutions for a wide range of use-cases and environments)
Nibye (Stockholm, alarm system that is discretely integrated it into a designer watch)
Nightli (Stockholm, social commerce app connecting night-time businesses & visitors to stimulate)
Nikdev (Malmö, digital solutions for the construction industry to achieve a climate positive built environment)
Nilo (Lund, 2020, virtual management consultant and facilitation tool)
NIMA Energy (Malmö, provider of EV charging infrastructure provider)
Nimblr (Malmö, security awareness simulations and training solutions)
NitroCapt (Uppsala, fossil-free nitrogen fertilizers and nitric acid)
Njord Medtech (Gothenburg, solutions for a patient and user-centric healthcare system)
No More Boots (Östersund, hardware solution for optimized workflow in ski rental shop)
No Ordinary Scent (Stockholm, personalized perfumes "co-created with AI")
Nobula (Stockholm, glass 3D printing solution)
Nock (Stockholm, online office solution for dynamic and flexible collaboration)
Nocoli (Gothenburg, sensor technology that enables real-time detection of bacteria in water and can thus prevent people from unknowingly drinking contaminated water)
Noctie.ai (Umeå, personal AI chess coach with a human touch)
NODA (Karlshamn, AI solutions for optimization of district energy grids and for energy efficiency in buildings)
Nodon (Malmö, climate emissions optimization solution for construction projects)
nofine (Stockholm, mobile app and API-service for AI-scanning of parking signs, to reduce parking offenses)
NOMS (Borås, creator of infrastructure for on-demand textile production)
Nona (Stockholm, personal health tracking app)
Noodl (Malmö, no-code software platform for product designers, innovators and developers)
NOQX (Stockholm, SaaS platform for goal setting success)
Norban (Malmö, digitally-powered real estate broker)
Norbite (Stockholm, transforms plastic waste into sustainable goods by means of an insect-based biorefinery)
Nordic Quick Systems (Piteå, patented solutions for machine components with replaceable wear parts)
Norgald (Gothenburg, vulnerability management of the cyber-physical components of a critical infrastructure)
Nordamps (Lund, nanotechnology startup delivering the next generation of transistors)
Nordic Angels (Stockholm, invite-only social network for angel investors)
Nordic SeaFarm (Koster, cultivating seaweed in nutritious Swedish waters)
Nordish (Gothenburg, upcoming digital foodcourt and food delivery service)
Nordkap (Stockholm,  SaaS for real estate treasury management)
Nordtech Group (Stockholm, acquirer of niche software companies)
Normative (Stockholm, carbon accounting engine)
Norna (Stockholm, AI-based analytics platform for the fashion retail industry)
North House (Stockholm, B2B SaaS governance document platform)
Northe (Stockholm, EV charging platform for EV owners and companies)
Northfork (Stockholm, recipes as a sales tool for online grocery retailers)
Northmill (Stockholm, digital bank)
Northvolt (Stockholm, battery developer and manufacturer)
Nortical (Gothenburg, maker of analytics software for battery data)
Nothing Fishy (Landskrona, maker of vegan fish substitute)
Noui (Gothenburg, wearable bladder monitor)
Nova Circle (Stockholm, upcoming social network for experiences)
Novatron Fusion Group (Stockholm, developer of fusion power technology)
NoviOcean (Västerås, developer of a novel hybrid wave energy converter)
Now Interact (Stockholm, AI and real-time customer journey optimisation)
Nowo (Stockholm, hassle-free micro retirement savings tool)
Nstart (Stockholm, sustainable debt consolidation solutions for highly indebted consumers)
Nudge Labs (Stockholm, employee well-being platform)
numa, formerly momentus (Stockholm, health app for women after pregnancy and child birth)
Numbery (Stockholm, automates finance for growth companies)
Nutrition.ai (Stockholm, solution to track food habits and generate personalized nutrition recommendations)
Nuverica (Stockholm, SaaS solution for verifying nutrition and health claims for commercial food products)
NuvoAir (Stockholm & Boston, technology to make respiratory diseases measurable and more treatable)
NYZÜ (Stockholm, solution for optimizing crops for vertical farming using the CRISPR technology and AI-driven software)
n-Ink (Norrköping, developer of leading inks for applications in printed electronics)

O
Ocast (Stockholm, platform that connect advertisers with media companies)
Occtoo (Malmö, SaaS-based experience data platform)
Ocean Harvesting Technologies (Karlskrona, developer of wave power technology)
Oceans (Stockholm, digital tool for ocean exploration)
Off Script (Stockholm, e-commerce platform for creators)
Oh Mungood (Stockholm, developer of mung bean based food)
OhCleo (Stockholm, creator platform for erotic audio stories)
Oh!Garden (Stockholm, gardening app)
Olivia (Stockholm, digital menopause coach app)
OmMej (Malmö, platform for public agencies to assess children's mental health)
Omocom (Stockholm, provider of on-demand microinsurance for the circular economy)
Onbaz (Stockholm, live video shopping marketplace)
Once Upon (Skellefteå, photo book app)
Ondosis (Gothenburg, developer of technology for individualized dosing of oral medicines formulated as microparticles)
Oneflow (Stockholm, software platform for managing and tracking contracts)
OneLab (Stockholm, provider of preventive corporate health solutions)
OneMore Secure (Stockholm, B2B SaaS solution for security declaration with associated security index)
Open Payments (Stockholm, SaaS solution providing infrastructure for open banking)
Oppioo (Stockholm, well-being and exercise app for cancer patients)
Opti (Stockholm, mobile robo-advisor)
OPTILOGG / CareLigo (Stockholm, remote and self care solution for people with heart failure)
Optima Planta (Uppsala; designs, develops, and manufactures technical solutions for indoor agriculture)
Orbi (Gothenburg, app for making student life better)
Orbital Systems (Malmö, manufacturer of consumer smart water solutions)
Orderhero (Stockholm, digital solutions provider for restaurants)
OrganAise (Stockholm, digital assistant for scheduling meetings)
Österlen Greens (Ystad, indoor vertical and hydroponic cultivation farming system)
OurGreenCar (Malmö, service for group sharing of EVs)
OurLiving (Malmö, provider of digital solutions for real estate and housing)
Outby (Linköping, payment and booking system for outdoor facilities and accommodation in the Nordics)
Ovulai (Stockholm, digital health coach for women with menstrual related issues and PCOS)
Oxceed (Stockholm, SaaS for companies to get a better overview of their finances)
Oxide (Malmö, AI-powered automated computational research)

P
Padel Mates (Stockholm, padel community app)
Paebbl (Stockholm/Helsinki/Rotterdam, developer of carbon-negative construction material)
Påhoj (Malmö, maker of a child bike seat that turns into a stroller)
Pair (Jönköping, parking app)
Påmind (Stockholm, service for end consumers to manage and renegotiate their contracts)
Palats (Gothenburg, digital platform for circular material- & inventory management)
Paligo (Stockholm, content management system for technical documentation)
PainDrainer (Lund, app that lets patients self-manage chronic pain)
Panion (Malmö, data-driven community management platform)
PandionAI (Stockholm, AI-based solution to provide time-critical intelligence and change detection)
Panprices (Stockholm, cross-border search engine for European e-commerce)
PaperShell (Tibro, technology to build paper back into a more resistant version of wood)
PANTER (Stockholm, return system for reusable packaging)
Parakey (Gothenburg, provider of digital key solutions)
Parametric Solutions (Gothenburg, design platform for property development and modular construction)
Parently (Stockholm, circular subscription service for baby gear)
Parking Time Sweden (Nyköping, parking app)
Parkit (Stockholm, provider of smart parking solutions)
Parkster (Lund, mobile parking ticket provider)
Parlametric (Lund, business intelligence and market research provider)
Parsd (Stockholm, online community for knowledge explorers and analysts)
Parsly (Stockholm, app that lets restaurants automate their purchasing)
Passbuy (Stockholm, seamless checkouts for restaurants and stores)
Payap (Helsingborg, online payroll application)
Payer (Stockholm, b2b payments provider)
Paydrive (Stockholm, pay-as-you-drive car insurance)
Paytrim (Stockholm, B2B payment platform)
PayZlip (Helsingborg, SaaS solution for payroll and time reporting)
Payzmart (Stockholm, invoicing solution for dentists)
PE Accounting (Stockholm, digital accounting solution)
Peach (Gothenburg, trainings app connecting individuals with instructors)
Peafowl Plasmonics (Uppsala, plasmonic solar cell technology)
Peak Energy (Lund, smart software solutions for EV charging)
pearch (Stockholm, AI based search engine for audio podcast content)
Peas of Heaven (Gothenburg, manufacturer of plant-based food products)
Pej (Malmö, order and self-service platform for multiple channels)
Pennie (Stockholm, financial advice app)
Pensure (Stockholm, digital platform for administration of occupational pension)
Pepins (Stockholm, fundraising platform for growth companies)
Percepio (Västerås, creator of a runtime visualization tool for embedded and IoT software)
Percy Roc (Uppsala, AI-driven technology for advanced manufacturing involving heating processes)
Period Pack (Stockholm, tampong dispenser subscription for companies)
Personalkollen (Umeå, SaaS solution for the hospitality industry)
Perspetivo (Stockholm, representative panel research platform)
Pet Media Group (Stockholm, operator of online marketplaces for pets)
petgood, formerly FUNCiFUR (Stockholm, producer and seller of insect-based pet food)
Petli (Stockholm, dog training app)
Pharmista (Lund, developer of a reusable pregnancy test that is based on a patented platform technology, enabling repeated detection of the target analyte)
Photon Sports (Skellefteå, mobile performance tracking solution to optimise sports training)
Phyron (Stockholm, automated solution to create engaging and attractive car ads)
Piffl (Gothenburg, 2020, shared platform for practicing playful and spontaneous activities)
Pihr (Stockholm, SaaS solution to help make salaries more equal)
Piipll (Stockholm, peer-to-peer mobile marketplace for help with everyday cores)
pinDeliver (Gothenburg, cloud-based last mile delivery platform)
Ping Payments (Örebro; customizable payments infrastructure for marketplaces, online platforms and SaaS companies)
Pintpointer (Gothenburg, digital platform connecting senders of excavated material and receivers)
Pinteg (Lund, SaaS platform that helps companies make their operations GDPR-secure)
Pipelabs (Stockholm; plug-and-play, subscription-based scalable recruitment solution)
Plagazi (Gothenburg, technology that transforms waste into green hydrogen through plasma gasification)
Planboo (Stockholm, company facilitating carbon removal through applying biochar to soils)
Planhat (Stockholm, customer success platform)
Plant (Stockholm, SaaS solution for the real estate and construction sector to identify and reduce the climate impact)
Plantmore (Borås, B2C & B2B CO2 offset service)
Plantvation (Sundsvall, automated closed environment cultivation technology)
PlasticFri (Stockholm, technology for plant-based and eco-friendly alternatives for replacing plastics)
PlayD8 (Karlstad, kid driven circular toy ecosystem)
PlayMaker (Stockholm, football analytics as a service)
PlayPilot (Stockholm, streaming aggregator)
PlayReplay (Stockholm, real-time sports tracking solution)
Plegium (Surahammar, smart personal safety products)
Plejd (Gothenburg, smart connected lighting solutions)
Plexian (Malmö, creator of customer loyalty technology)
Plexigrid (Stockholm and Gijón, Spain; software for making the electricity grid more flexible)
Plick (Uppsala, second-hand clothing and accessory app)
Plusius (Örebro, global payments solution provider in the embedded finance economy)
Plussa (Stockholm, mental coaching app for parents)
Plutify (Stockholm, fnancial planning platform for individuals)
Pic a Pike (Uppsala, fishing app)
Picsmart (Stockholm, online and delivery platform for local grocery stores)
Pigello (Stockholm, SaaS platform for property management)
PinMeTo (Malmö, SaaS platform for online management of multi-location brands)
Pirr (Stockholm, personalized erotica app)
PocketLaw (Stockholm, B2B contract automation and legal collaboration platform)
Pointsharp (Stockholm, provider of secure login solutions)
POL (Stockholm, soon-to-be-developed solar-electric catamaran camper)
Polar (Stockholm, collaboration and funding platform for open source maintainers and their community)
Polarium (Stockholm, smart modular energy storage solutions)
Polytope (Stockholm, software development platform)
Ponture (Stockholm, business loan market place and lender)
Popswap (Stockholm, Tinder-like swiping app for circular fashion)
Populum (Stockholm, employee survey platform)
Portally (Stockholm, online marketplace for commercial premises)
Position Green (Malmö, data-driven platform for sustainability reporting)
Powermind (Stockholm, hypnosis app)
Preactly (Karlstad, SaaS workplace coaching solution)
Precisely (Gothenburg, contract automation and contract management platform)
Preggers (Stockholm, pregnancy app)
Preglife (Stockholm, mobile app for pregnant women and new parents)
PreVet (Uppsala, mobile app for communication between horse owners and veterinary doctors)
PriceAgent (Stockholm & Los Angeles, predictive pricing platform)
Prime Penguin (Stockholm, SaaS platform for warehouse logistics)
Primetime (Stockholm, mobile app for live quizzes)
Prion (Stockholm, preschool app)
Profundus (Gothenburg, eye diagnostics with telescope technology)
Progress Me (Malmö, mobile app to help prevent eating disorders)
Propida (Stockholm, SaaS platform reshaping property management)
Propstreet (Stockholm, confidential marketplace for commercial real estate transactions)
ProptechOS (Stockholm, property technology operating system for property managers)
Proxify (Stockholm, platform connecting developers with growing companies)
PU sensor (Linköping, sensor technology to reduce the occurrence of pressure ulcers)
PubQ (Norrköping, order and payments system for restaurants)
PulPac (Gothenburg, technology for low-cost, high-performance fiber packaging that replaces single-use plastics)
PublicInsight (Stockholm, SaaS platform for securing public tenders)
P3S (Stockholm, AI-based solution for improved patient safety surveillance)


Q
Qiwio (Halmstad, SaaS platform for interactive 'shoppable' videos & photos)
Qick (Örebro, e-scooter provider)
Qlerify (Stockholm, intelligent process modelling application)
Qliro (Stockholm, payments solution for e-commerce, and financial services provider for consumers)
Qlocx (Stockholm, provider of last yard logistic solutions)
Qlucore (Lund, provider of visualization-based software for research-oriented data analysis and precision diagnostics)
Qluent (Stockholm, business data assistant powered by GPT-4)
Qnister (Jönköping, digital compliance solutions for businesses)
Qoitech (Lund, hardware and software solutions for design of energy-efficient products)
Qred (Stockholm, small business lending platform)
Qurant (Stockholm, SaaS corporate health solution)
Quritis (Stockholm, automated tool to help harden the security for cloud-based applications that run within containerized software, such as Docker)
Qtagg (Västerås, developer of marine energy efficiency technology)
Quandify (Stockholm, intelligent water metering and leakage detection system)
Quartr (Gothenburg, investor relations app)
Qudak (Stockholm, digital all-in-one production system)
Quickbit Stockholm (crypto exchange)
Quickbutik (Helsingborg, all-in-one e-commerce platform solution)
Quickchannel (Stockholm, provider of high performance online streaming and recording services)
Quinyx (Stockholm, provider of workforce management solutions)
Quiqly (Växjö, solution for letting publishers sell articles on an one-off basis)
Quizrr (Stockholm, digital training solutions to advance corporate responsibility and worker well-being)
Qvalia (Stockholm, platform for finance teams to automate processes)

R
Rabble (Stockholm, cashback platform for FMCG brands)
RaceONE (Gothenburg, app-based community for race participants and spectators)
RaceID (Stockholm, community for endurance race participants)
RadChat (Gothenburg, technology that enable radars to communicate to get precise positioning in for example underground mines)
Radinn (Malmö, maker of electric boards for water sports)
Railtic (Stockholm, search engine for European rail travel)
Rapp (Örebro, SaaS for supporting post-operative recovery)
Raqt (Stockholm, social app for pickleball players)
Reactional Music (Stockholm, platform for in-game music personalization)
Readly (Växjö, subscription service for digital magazines)
Readily (Uppsala, developer of a new rapid test for diagnosing respiratory diseases)
Reakt Live (Stockholm, online concert live streaming platform)
Realisator Robotics (Trosa, developer of the fire-fighting robot Fumo)
RealityCheck (Malmö, platform for consultants and HR to create 360-reports that are easily understood and support the leader)
Realsprint (Umeå, provider of an ultra-low-latency CDN for live streaming)
REARQ (Gothenburg, electrification and logistics company aiding companies in transforming their vehicle fleet to become 100% electric)
rebase.energy (Stockholm, energy modelling platform)
Rebelwork (Stockholm, SaaS solution for administrating a limited company)
Rebl Industries (Gothenburg, staffing provider for automated industrial robots)
Recap Energy (Stockholm, provider of customized energy services to the commercial & industrial sector)
RECOMA (Hässleholm, long-term supplier of sustainable and cost-effective construction materials)
RecoMended (Borås, aims to become a large-scale, automatic and brand independent actor in textile repair)
reCRQL (Gothenburg, circular retail platform)
Redlocker (Stockholm, provider of machines for free menstrual care products for workplaces, schools and other types of businesses)
Reeler (Stockholm, solution for streamlining user-generated content campaigns)
Refapp (Gothenburg, digital reference checking solution to enable well-informed recruitment decisions)
Refurbly (Örebro, marketplace for refurbished phones)
Rekitchen (Gothenburg, rental platform for premium kitchenware)
Rekonnect (Malmö, B2B SaaS post-market surveillance platform for Medical device manufacturers)
rek.ai (Stockholm, SaaS solution for websites to create personalized surfaces using AI)
Relate (Stockholm, apps for dating and couples)
Reload (Stockholm, mobile app for EV charger sharing)
Relox Robotics (Stockholm, provider of autonomous robots as a service, starting with picking golf balls at a golf range)
Remente (Gothenburg, mental wellbeing app)
RemotiveLabs (Malmö, software platform for automotive developers)
Removement (Stockholm, carbon removal platform)
Renbloc (Stockholm, solution for tracing and verifying sources of energy)
Renewcell (Stockholm, alternative materials manufacturer for the textile industry)
Renomate (Stockholm, home renovation service)
Rentr (Stockholm, trailer rental platform)
Repli5 (Gothenburg, software that automates the creation of 3D environments for simulation)
Rerun (Stockholm, software for logging and visualizing computer vision)
Reselo (Stockholm, developing a sustainable rubber from forest residues)
Resitu (Stockholm, developer of an innovative solution for breast cancer biopsies)
Respaces (Stockholm, marketplace for office solutions)
Retein, formerly Aquammodate (Gothenburg, technology for the recovery of high purity raw materials like lithium, CO2, and pure water from any accessible water)
Returbo (Stockholm, B2B SaaS for retailer return management)
Revam (Malmö, platform that automatically finds suppliers to profitable products)
Revolt (Stockholm, solutions provider for building and operating EV charging stations)
re:nable (Gothenburg, AI-first marketing platform)
RE:OCEAN (Säffle, developer of a sustainable land-based fish farm to produce Sweden's favourite fish — salmon)
RGNT (Kungsbacka, electric motorcycle startup)
Ribbn (Stockholm & Albuquerque / USA, AI-powered commerce platform for resale merchants)
Ridely, formerly Ztable (Stockholm, app for horse riders to track and share their passion)
Ridesum (Stockholm, digital training app and collaboration platform for riders, trainers and equestrian experts)
Riedia (Stockholm, mobile app and newsletter with curated news from Sweden in various languages)
Ripe, formerly Chimer (Stockholm, product-led sales platform)
Rivr, formerly Baase (Stockholm, banking-as-a-service provider linking banks and sellers together)
Rivus Batteries (Gothenburg, developer of environmentally friendly organic redox flow batteries for large-scale energy storage)
Roam, formerly Opibus (Stockholm & Nairobi/Kenya, developer of electric mobility technology)
Roaring (Stockholm, data service provider for streamlining and automating business processes)
Rocker (Stockholm, digital bank)
Rocksigma (Luleå, seismic processing engine)
Rounded News (Stockholm, AI-based news service which lets users break through their filter bubble)
Royal Schedule (Stockholm; scheduling automation solution for teachers, nurses, and other workers)
ROYC (Stockholm, digital investment platform that connects family offices, wealth managers and financial advisors with the best investment opportunities in private markets)
Rumblestrip (Linköping, developer of an intelligent fuel reducing system for trucks)

S
Safe and Found (Gothenburg, products and services for being found earlier in a solitaire geographical position)
Safello (Stockholm, crypto broker)
Safespring (Stockholm, locally based Cloud built for the apps of tomorrow)
Safeture (Lund, employee safety platform)
Saga Diagnostics (Lund, personalized cancer medicine and disease monitoring)
Saga Sleep / Stella Sleep (Stockholm, sleeping app for kids)
Sajkla (Skövde, circular furniture platform for businesses)
SalesByte (Gothenburg, sales tool for e-commerce and other B2C businesses)
Sally R (Västerås, cloud-based optimization of HVAC systems for energy efficiency)
SALUTO (Stockholm, preventing lifestyle diseases with personalized, data-driven habit formation)
Samster (Kungsbacka, provider of a solar hybrid technology)
Samtrygg (Stockholm, platform to facilitate safe subletting)
Sana (Stockholm, personalized learning platform)
Sanctify (Lund, AI-based software tools for finance professionals)
SaniSOLE (Stockholm, technology that transforms agro-food biomass/waste into novel environmentally friendly sanitary alternatives)
Sanitation360 (Visby, technology to convert urine into dried nutrient rich fertilizer)
Saveabl. (Gothenburg, sustainable meal kits made with surplus raw ingredients)
Saveggy (Lund, maker of bio-based edible vegan coating for fresh fruits & veggies)
SaveLend (Stockholm, p2p lending platform)
SAVR (Stockholm, low-commission fund saving platform)
Savvy Match (Stockholm, mobile app that matches talents with employers)
Scaffcalc (Gothenburg, SaaS for scaffolding design and calculation)
Scaleout (Uppsala, federated learning platform for leveraging siloed, business sensitive and regulated data in ML pipelines)
SCALINQ (Gothenburg, solutions for scaling quantum computers)
Scapin' (Stockholm, virtual spaces platform)
Scatterin (Stockholm, small-angle scattering data analysis software for innovations in materials and processes)
Sceneri (Stockholm and Bardstown, USA, mobile-first platform for no-code game and AR creation)
School Parrot (Stockholm, user-generated online reviews of schools)
ScientificMed (Stockholm, digital platform offering e-treatments for cancer patients)
scientifyRESEARCH (Stockholm, research funding database)
SciFree (Stockholm, open access management tools)
SCRIIN (Stockholm, developer of solutions for schools and families to help them increase physical activity and find a healthy digital balance)
Scrintal (Stockholm, visual note-taking and collaboration tool)
Scrive (Stockholm, specialist for electronic signature and ID solutions)
SCULP (Stockholm, training platform for men to become better versions of themselves)
Sea Technology (Stockholm, developer of a floating container terminal)
Seably (Gothenburg, marketplace for maritime training)
Second Opinion (Malmö, digital healthcare provider for second opinions)
Securifid (Örebro, digital authentication services)
SeenThis (Stockholm, provider of streaming technology for ads)
Selfcheck (Rättvik, web-based checklist service for businesses)
Semble (Stockholm, community and talent marketplace for the game industry)
Sendify (Gothenburg, logistics platform with access to affordable shipping solutions)
Sensative (Lund, developer of an operating system and sensors for smart homes, buildings and cities)
SenseNode (Lund, provider of wireless smart energy solutions)
Senseworks (Umeå, financial audit collaboration platform)
Sensorem (Stockholm, smartwatch with SOS function for seniors)
SentianAI (Malmö, AI-based process optimization solutions for industrial challenges)
Sequitor (Stockholm, provider of full-scale high-performance replicas of Exchange systems)
Service Node (Umeå, service and maintenance management platform)
Sesamy (Stockholm, pay-as-you-go content service)
SFW - Sustainable Food Waste (Helsingborg, B2B SaaS solution for temperature monitoring of food)
ShareTex (Stockholm, technology to convert waste textiles into a cellulose pulp or a glucose solution)
Sharlic (Malmö, automated billing and sharing of recurring revenue streams to the benefit of the full distribution channel)
ShimmerCat (Umeå, image optimization solutions for e-commerce)
Sib Solutions (Lund, AI video analytics platform for logistics)
Sift Lab, formerly Infobaleen (Stockholm, AI-powered decision intelligence platform for retail and e-commerce companies)
Sightic, formerly Eyescanner (Gothenburg, AI-based software for drug testing)
Sigmastocks (Gothenburg, digital investment tool)
Signe (Stockholm, career mentor matching platform for women)
Sigrid Therapeutics (Stockholm, health tech company aiming to prevent and treat chronic lifestyle diseases)
Sileon, formerly Paynova (Stockholm, buy now pay later SaaS)
Silo Team (Stockholm, onboarding platform to help engineering managers onboard developers faster with automation)
Simpel Transport (Stockholm, matching solution for the transportation sector to utilize unused load capacity)
Simplex Motion (Gothenburg, smart integrated motors for motion control)
Simply No Waste (Malmö, producer of upcycled food products with elevated micronutrients)
Simppl (Stockholm, fintech developing "planet-positive" consumer services)
Simsen Diagnostics (Gothenburg, technology for detecting cancer from a simple blood sample)
Simumatik (Skövde, digital twin emulation for industrial applications)
Sinch (Stockholm, mobile engagement communications platform)
SinCode AI (Malmö, AI-powered content and copywriting tools)
Single Technologies (Stockholm, developer of technology for genetic sequencing)
Singulo Solutions (Gothenburg, bio-sensing technology for drug development, diagnostics, and quality control)
Sinom (Gothenburg, web platform for building owners to generate multi-annual, climate-friendly investment plans for their buildings)
Sircular (Stockholm, platform that helps investors connect with startups)
Sisterhood (Stockholm, tools for women who experience domestic violence, to strengthen their evidence and increase their chances of getting a conviction in court)
Sizzle (Stockholm, online soulfood brand that connects ethnic home-chefs and food enthusiasts in urban centers)
Skawen (Stockholm, ventilation startup developing, producing and selling AHU's)
Skidra (Luleå, all-in-one suite for creating IP through NFTs, without crypto)
Skillboost (Malmö, knowledge sharing platform for organizations)
Skillbreak (Stockholm, community marketplace for workshops)
Skillground (Stockholm, eLearning platform for large organizations)
Skillspark (Malmö, operator of the remote work platform Skillsense)
Skippo (Stockholm, boating app)
Skira (Stockholm, digital grain trading platform)
Skisense (Gothenburg, developer of a high-end PowerMeter for cross-country skiing)
Skinfo (Stockholm, provider of ingredient data for skincare brands and retailers)
Skolado (Örebro, platform for improved student health and a safer school for children)
Skolon (Karlshamn, digital learning tool)
Skrym (Stockholm, algorithmic optimization systems for eliminating excess air in e-commerce)
SKUGGA (Stockholm, fully scalable mass-produced platform and ecosystem for smart fashion and design-oriented eyewear)
Skyqraft (Stockholm, drone-based data collection for infrastructure inspection)
Skyresponse (Stockholm, SaaS solution for alarm and event handling management)
Sleep Cycle (Gothenburg, sleep tracking solution)
Slipp (Stockholm, digital provider of accounting services)
SLOVE (Umeå, AI-powered live music community platform)
Smena (Gothenburg, developer of nano-structured layered materials)
Smart Agritech Solution of Sweden (Helsingborg, digital solution for automatic weighing of pigs using camera technology and AI)
Snafu Records (Stockholm, AI-based record label)
Solar Power Accelerator (Malmö, microproducer of surplus electricity from rooftop based solar generation)
Solvi (Gothenburg, all-in-one solution for drone-based crop monitoring)
Songsay (Stockholm, mobile app for sharing lyrics in music videos as messages)
Soundation (Stockholm, online music studio)
Southern Lights (Stockholm, platform to design, simulate and assess the feasibility of green hydrogen projects)
Spaced (Helsingborg, marketplace for content marketing services)
Spacio (Gothenburg & Oslo, Norway; all-in-one tool for designing buildings)
Sparly (Stockholm, mobile app for creating positive financial habits through microcourses and rewards)
SparrowHawk Systems (Stockholm, SaaS provider of systems & mobil applications for quick commerce)
Sparwk (Stockholm & Trondheim/Norway, online platform and collaborative workspace for music creators)
SpeakSum (Lund, meeting analysis platform for all virtual meetings)
Speedment (Gothenburg & Palo Alto / USA, java frameworks for improved data processing)
Spermosen (Lund, platform technology for diagnosing male-factor infertility)
Spher (Malmö, mobile app helping to make women feel safer in cities)
Spiideo (Malmö; solution for sports video recording, analysis, and broadcasting)
Sportway (Stockholm, AI-automated sports video and data production)
Spotify (Stockholm, audio streaming service)
Spotin (Luleå, service which enables media outlets to sell products mentioned in editorial content alongside the content)
Spowdi (Stockholm, developer of a solar powered water distribution system)
Springville (Stockholm, solutions for process automation in the finance industry)
Sprintcrowd (Stockholm, digital health and well-being solution for corporate teams and workplaces)
Spritju (Stockholm, Energy Traceability as a Service)
Sproud (Malmö, producer of a milk drink made from peas)
SP_CE (Stockholm, SaaS provider of virtual B2B sales rooms)
SolidSport (Stockholm, live streaming service for sports teams)
Solkompaniet (Stockholm, B2B solar energy equipment supplier)
Soultech (Stockholm, customer conversation platform for brands)
Soundtrack Your Brand (Stockholm, music licensing service for businesses)
Sound Dimension (Karlstad, AI-based audio technology to synchronize speakers)
SourceMe (Stockholm, supplier discovery platform)
Spirri (Stockholm, digital-first booking platform for services within holistic health, spirituality and personal growth)
Spotscale (Linköping, high-resolution 3D models for buildings)
Stabelo (Stockholm, fintech company focusing on digitalising the mortgage lending segment)
STAC (Stockholm, upcoming platform that simplifies the exchange experience for universities and students)
Staccs (Stockholm, streaming service for concerts and music documentaries)
Stackend (Stockholm, SaaS solution providing social features and shoppable content for Shopify shops)
Stacky's (Ystad, foodtech brand for flavoured, "smart" vegan food that doesn't try to imitate meat)
Standab (Stockholm, infra-tech company that specializes in micromobility parking and smart city solutions)
Stardots (Uppsala, digital health platform for Parkinson's disease)
Starmony (Stockholm, AI-powered music-making app)
Startdeliver (Stockholm, customer success platform)
Steep (Stockholm, business analytics platform)
Stepler (Karlstad, rewards app for walking)
Steven (Stockholm, consumer finance app for tracking and managing shared expenses)
STILRIDE (Stockholm, manufacturer of personal mobility devices using industrial origami)
Stockeld Dreamery (Stockholm, maker of plant-based cheese)
Stockfiller (Stockholm, purchasing platform for buyers and suppliers in the
food industry)
StockRepublic (Stockholm, social trading platform for banks)
Storage365 (Uppsala, market place for physical storage)
Storecon (Västerås, warehouse automation solution for more efficient and sustainable use of consumable materials)
Storekey (Stockholm, platform for cashless retail)
StoreSprint (Uppsala, digital productivity platform for the deskless workforce)
Storp Technologies (Malmö, developer of high precision, electric robots for fully
automated farm operations)
STORViX (Lund, provider of  data storage services)
Storykit (Stockholm, video creation platform)
Storyspot (Stockholm, digital platform for storytelling about places)
Storytel (Stockholm, audiobook and ebook subscription service)
Strafe (Stockholm, fan app for esports enthusiasts)
Strainlabs (Lund, technology for remote & automatic application monitoring through smart IoT bolts)
Strandbacka Medical (Träslövsläge, developer of a medical device to revolutionize the assessment of patients with abdominal pain at emergency departments)
Stratipath (Stockholm, AI-based precision diagnostics for cancer treatment)
Stravito (Stockholm, enterprise search engine software for market knowledge)
Stream Analyze (Uppsala, provier of a software engine that enables an interactive deployment of AI and local smartness on any device)
Streamify (Östersund, live video shopping platform)
StreetSmart Solutions (Stockholm, developing an app that makes parking hassle free and more efficient for city environments)
Strive Live (Stockholm, web3 storytelling platform)
Studybee (Malmö, developer of a solution that extends Google Classroom functionality)
Stylee (Stockholm, platform for personal styling, inspiration and shopping)
Substly (Gothenburg, subscription management SaaS for SME)
Sum Health (Stockholm, health community and matching platform for getting diagnoses faster)
SunFeeds (Lund, nutritional replacement food, aimed for children who suffer from the most severe stage of malnutrition)
SunRoof (Stockholm, custom-engineered solar roofs)
Superloyal (Stockholm, multi-brand customer retention platform)
Supernormal (Stockholm & New York, AI platform that generates automated meeting notes)
Supernormal (Stockholm, men's health services)
Surfboard Payments (Stockholm, in-store payments provider)
SurfCleaner (Stockholm, developer of a system that collects and separates pollutants from water surfaces)
Sustain Change (Stockholm, business transformation and well-being platform)
SustainLab (Stockholm, SaaS sustainability management platform that automates collection, processing and visualization of sustainability data)
Suturion (Lund, medical manufacturer of a sewing machine for standardized closure of the abdomen)
Svea Solar (Stockholm, solar solutions provider)
Svensk Fordonsladdning (Rättvik, B2B provider of EV fast charging solutions)
Swanholm Technology (Stockholm, connected safety vest for truck drivers)
Swashoo (Helsingborg, B2B Pick-up-drop-off solution for vehicle fleet maintenance)
Swedish Algae Factory (Gothenburg, producer of functional materials from algae)
SweGaN (Linköping, semiconductor manufacturer)
Swegreen (Stockholm, urban farming company)
Swiftcourt (Malmö, servics for safe and smooth peer-to-peer-transactions)
Swiftly (Stockholm, AI-powered job application platform)
Swimbird (Stockholm, SaaS solutions for the financial markets sector)
SwipeJobb (Malmö, matching platform bringing businesses and talent together)
Swiperoom (Stockholm, marketplace for homes and interior design)
Symbiome.io (Stockholm, develops a data-driven solution for analyzing the gut flora)
Symbiosis (Stockholm, cloud service provider optimized for Kubernetes)
Syndata (Stockholm, synthetic data generation platform)

T
Tactisim (Gothenburg, XR simulations for combat casualty care)
Tada Group (Stockholm, developer of the patented "ReLink" technology which prevents accidental disconnection events in healthcare settings)
Taggr (Stockholm, provider of sensing as-a-service for equiptment)
Taigatech (Gothenburg, AI-based traceability system for the sawmill industry)
Talkamatic (Gothenburg, edtech software for reading comprehension and second-language learning)
Talytic (Gothenburg, data intelligence tool for talent acquisition)
Tangy Market (Stockholm, app-based marketplace for music that lets anyone invest in songs)
Tappy (Stockholm, mobile app for instant gifting)
Taxwize.ai (Malmö, AI wizard for tax advisors)
Team Together (Stockholm, enabling easy large scale cause marketing)
teamsApp / Kluero (Gothenburg, software that helps analyze and optimize team dynamics)
Teamtailor (Stockholm, recruitment & talent marketing platform)
Tebrito (Orsa, developer of a protein food ingredient derived from mealworms)
Techquity (Stockholm, private equity fundraising platform)
Tecta (Karlskrona, cloud-based real estate system)
Teemyco (Stockholm, customisable virtual office platform)
Teenage Engineering (Stockholm, creator of electronic products for people who love sound and music)
Tether (Stockholm, software that converts electric vehicles into energy storage units)
Telcred (Stockholm, provider of access control as a service)
Telness Tech (Stockholm, provider of next-generation cloud-based telecom solutions)
Tempiro (Lund, smart Home solution)
TempOnline (Undersåker, SaaS solution for automated temperature monitoring of fridges and freezers)
Tendium (Stockholm, cloud-based bidding and proposal management platform to help companies selling to the public sector)
tendmill (Stockholm, solution to streamline public procurement in the food service industry)
Tendo (Lund, developer of robotic medical aid for people with gripping limitations)
Tengai (Malmö, AI-based interview screening solution)
Tentacle (Stockholm, digital network for commercial properties and apartment building owners)
TeraSi (Stockholm, developer of scalable hardware for 6G and beyond)
Texelio (Stockholm, solution to turn stock market news data into key insights)
Texray (Stockholm, maker of "the only radiation protection textile in the world")
Textual (Gothenburg, platform for automated content generation in 25+ languages)
The Fit (Stockholm, mobile 3D body scanning solution for e-commerce)
The Index (Stockholm & New York; curated online gallery with the best design studios, designers, type foundries, and other creatives worldwide)
The Mindfulness App (Stockholm, meditation app)
The Ontology Way (Malmö, SaaS digital twin solution that helps businesses accelerate their net zero journey)
The Train Brain (Stockholm, creator of AI-models for safe and reliable trains and buses)
TheCar (Malmö, subscription-based premium chauffeur service)
Thermaiscan (Stockholm, developer of predictive medicine using AI and thermal technology)
ThingWave (Luleå, technologies and digitalization services for safer and more productive mining)
Third Ear Studio (Stockholm, "Scandinavias leading podcast studio")
TH1NG (Stockholm, operator of an IoT platform and IoT services)
Tibber (Stockholm and Norway, smart energy company)
TicTac (Malmö, provider of corporate e-learning solutions)
Tickital (Stockholm, app for renting or renting out public transport tickets)
Tigerq: (Lund, creator of gene editing analysis solutions)
Tilly (Stockholm, personalized fertility support app)
Timber Exchange (Stockholm, B2B supply-chain automation platform and toolkit
Tioex (Stockholm, platform for individuals to buy secondary shares in startups)
Tiptapp (Stockholm, app to find people who help move things in and out of the home)
Tjing (Stockholm, interactive pocket money app)
Togee (Stockholm, live shopping plugin with screen share for brands, retailers, influencers & customers)
Togy (Stockholm, ML-based vision systems for the manufacturing industry)
Tracklib (Stockholm, subscription service for musicians, producers, and artists who want to sample real music)
TrackPaw Scientific (Lund, remote monitoring for rodents in scientific settings)
TradeBay (Stockholm, global fruit trading community)
Trail (Stockholm, platform that enables professionally made Unity-games to be played in the browser)
Trailsi (Malmö, location-based audio guides to explore cities and museums)
Transfer Galaxy (Örebro, remittance service)
Traxlo (Stockholm, operator of grocery store tasks & staff marketplace Tasku)
Treddy (Gävle, payment tool for sellers and buyers of used goods)
Treyd (Stockholm, buy now pay later platform for trade financing)
Trialbee (Malmö, digitalizing patient recruitment and retention for clinical trials)
Tricylon (Gothenburg, robotics technology for the manufacturing and assembly industry)
Trine (Gothenburg, platform enabling investments in solar energy in growing markets)
Troopr (Stockholm, social platform to arrange and discover sports and fitness)
Tructric (Stockholm, horizontal loading technology for loading trailers to railway wagons at terminals)
TRUE (Stockholm, solution to automatically generate and issue secure original documents)
Truecaller (Stockholm, global platform for verifying contacts and blocking unwanted communication)
Trustcruit (Jönköping, survey and HR analytics tool)
Trustly (Stockholm, payments platform for digital account-to-account transactions)
TrusTrace (Stockholm, SaaS solution for supply chain transparency and product traceability)
Turbotic (Stockholm, provider of enterprise AI and automation acceleration)
Turn Energy, formerly HPSolartech (Uppsala; develops, builds, sells and operates solar farms)
Turnpike (Stockholm, wearable platform for managers and retail front-line staff)
Turnr (Stockholm, provider of sustainable e-commerce returns)
Turtle (Stockholm, consumer app for improved online security & privacy)
Tvinn (Uppsala, platform that optimizes energy and power usage to match the current power needed with power available from the grid, locally produced energy, and an energy storage)
Twiik (Malmö, online fitness coaching tool and marketplace)
Twirl (Stockholm; platform for data teams looking to ship value, not tooling)
T.Loop (Stockholm, designs, builds and operates Data Energy Centers (DEC) "on the edge" in buildings with heating needs that match with DEC excess heat)

U
Uman Sense (Lund, developer of a wearable aid for patients with elevated stroke risk)
Univid (Stockholm, platform for creating interactive webinars)
Univrses (Stockholm, technology for autonomous systems)
Urb-it (Stockholm, sustainable logistics platform)
Utilifeed (Gothenburg, SaaS platform for district heating utility providers and building owners)
United Robots (Malmö, automated content service provider)
Upotential (Stockholm, online training club for personal growth)
Utbetalningar.nu (Gothenburg, hassle-free payment solution for Swish payouts)
UTI-lizer (Stockholm, developer of point-of-care diagnostic tests for urinary tract infection) (add to women list)
Utopia Music (Stockholm, online platform for music creators, rights holders and collection societies that tracks global usage data)

V
Vaam (Stockholm, video messaging tool for sales pitches and customer communication)
Vagon (Stockholm, provider of a "supercomputer in the cloud")
Vakna Functional Foods (Skara, producer of caffeine bars)
Vakta (Stockholm, subscription-based mobile app to get help from private security guards)
Validio (Stockholm, next generation data quality platform)
Vaquita Technologies (Lund, quality monitoring system for water reservoirs)
Varannan Vecka (Stockholm, subscription-based app for separated parents and their children)
VdoTok (Stockholm, SaaS provider of APIs for live media)
Vården.se (Stockholm, search engine for healthcare providers)
Vässla (Stockholm, micromobility company)
VEAT (Stockholm, plant-based foods sold via vending machines)
Velove (Gothenburg, provider of efficient last-mile solutions)
Venizum (Stockholm, native translation and localisation application in Salesforce)
VenturePort (Stockholm, investor relations platform that helps startups keep investors updated on their progress)
Verified (Stockholm, B2B SaaS provider of AML and KYC solutions)
Verifiero (Stockholm, solution for secure online verification between users and service providers)
Vesiro (Gothenburg, database optimization software)
Vetrik (Stockholm, digital veterinary services)
VIDEM (Gothenburg, rapid and reliable molecular point-of-care diagnostics of infectious diseases)
Vidde (Jörn, developer of an electric snowmobile)
Viking Analytics (Gothenburg, AI-based machine health monitoring technology)
Vinden (Stockholm, on-demand storage service)
Vinter (Stockholm, index provider for crypto assets)
Vionlabs (Stockholm, technology for video discovery)
Virtune (Stockholm, fully regulated digital asset manager and issuer of crypto investment products on stock exchanges in the form of ETPs)
Visenio (Stockholm, platform for homeowners and students to arrange and manage safe home sharing solution)
Visiba Care (Gothenburg, e-health platform that allows healthcare providers to open their own digital practice)
Visslan (Malmö, whistleblower SaaS)
Vistafeet (Stockholm, solution to measure foot health).
Vitala (Stockholm, medical exercise and digital rehabilitation for patients with chronic health conditions)
Vividye (Gothenburg, resource-efficient dyeing technology for textiles)
Vivium (Stockholm, digital staffing platform for health and care)
VivoLab (Falun, developer of pediatric inhalation devices and air filtration devices for children 0-5 years old)
VivoLogica (Stockholm, software platform for the management, compliance and reporting of medical research institutions)
vloxq (Stockholm, CPQ platform for sales teams)
Voady (Sundsvall, digital booking solutions for hairdressers)
Vocalise (Umeå, wellness & health app for singers)
Vocean (Söderhamn, idea generation and digital cocreation platform)
VOI (Stockholm, e-scooter provider)
VoiceDiagnostic (Lund, digital voice training service)
Voicemachine (Stockholm, B2B web app for professional voice-talents and media-clients)
Volta Greentech (Stockholm, developer of feed supplement for cows from seaweed)
Volta Trucks (Stockholm, electric truck manufacturer)
Voltiva (Stockholm, operator of complex charging systems for near-property electric car charging)
Volumental (Stockholm, developer of 3D foot scanning technology)
Vopy (Stockholm; SaaS solution for embedded finance services)
Votion Biorefineries (Sundsvall; dveloper of technology to produce Advanced Biofuels, Sustainable Aviation Fuel, and Specialty Biochemicals on a large scale)
Vourity (Stockholm, SaaS platform for self-service sales and access)
Voyado (Stockholm, customer experience platform for e-commerce and retail)
VOYD (Sundsvall, per-per-view content creator platform)
Voxo (Stockholm, platform for extracting, analysing and visualising voice data)
Vultus (Lund, developer of a satellite system for precision farming)
vVenues (Stockholm, brand experience platform for your virtual and hybrid events)
Vyer (Stockholm, software for building information modeling)

W
Wail (Stockholm, community platform for live events)
Waitwhile (Stockholm & San Francisco, smart waitlist and scheduling platform to shorten lines)
Walkbeat (Gothenburg, platform for real world gait analysis)
War On Cancer (Stockholm, social networking app for patients, survivors and loved ones)
Warp (Stockholm, holistic build system for modern polyglot software engineering teams)
Warpin (Stockholm, VR/AR/MR solutions provider for brands)
Washaway (Stockholm, on-demand laundry service)
WatchItGolf (Örnsköldsvik, mobile app designed to help golfers improve their game by providing accurate and real-time feedback on their swing performance)
Water in Sight (Stockholm, easy collection of water & weather measurements for climate resilience)
Wavr Tech (Gothenburg, AI-based analysis of human motion)
Waya (Stockholm, digital invoicing and debt collection solution)
Waybler (Stockholm, smart EV charging solution)
Wayke (Stockholm, classifieds market place for cars)
Waylog (Stockholm, BNPL supply chain finance solution that helps leading e-commerce and D2C brands grow faster)
Wayout (Stockholm, developer of a system for local production and distribution of perfect drinking water)
Waytobill (Stockholm, checkout solution for subscription payments)
We Are Voice (Stockholm, app for choir singers)
We don't have time (Stockholm, social network for climate action)
Weavra (Uppsala, digital collaboration tool for pipe system maintenance)
wec360° (Örebro, operator of a 3D visualization platform to digitalize property marketing)
Wedsly (Stockholm, digital wedding planning service)
Wehype (Uppsala, gaming influencer marketing platform)
WEIQ (Malmö, booking and payment app for restaurants)
Wellbefy (Helsingborg, SaaS for employee health analytics)
Wematter (Linköping, 3D printer manufacturer)
Werlabs (Stockholm, provider of blood analytics tests)
Werz (Stockholm, subcultural event app)
WeTal (Stockholm, career marketplace for coders)
Whenever (Stockholm, secure digital vault for storing personal information)
Whywaste (Gothenburg, digital solutions for food retailers to decrease food waste and increase profitability)
Willa (Stockholm and Los Angeles, fintech solution for freelancers to get paid on time)
Windeed (Västerås, floating offshore wind technology)
Wineally (Helsingborg, digital solutions for great wine & dine experiences and sustainable wine business)
Winning Impact (Stockholm, app for sports community building and financing)
Winningtemp (Gothenburg, AI-powered engagement, performance management, social praise and e-learning platform)
Wint (Gothenburg, SaaS accounting platform for businesses)
Winteria (Gävleborg, technology for quality assessment of welds in manufacturing industries)
Wisory (Stockholm, platform for personalised business and leadership advice by video)
Wndy (Stockholm, platform that connects entrepreneurs with HR professionals)
Woof (Stockholm, marketplace for dog sitters)
Workamo (Stockholm, platform for freelancers and gig economy companies)
Workaround (Stockholm, office matchmaking service)
Workify (Hudiksvall, SaaS haulage companies)
Worldfavor (Stockholm, B2B digital sustainability platform)
Worldish (Linköping, communication assistant solution aimed at breaking communication barriers in healthcare and other public sectors).
Woshapp (Stockholm, mobile-based provider of car care services)
World's Sports Group (Stockholm, operator of digital platforms for the endurance sports industry)
Wrlds Technologies (Stockholm; AI powered sensor technology for healthcare, logistics, manufacturing, sports, and beyond)

X
X Shore (Stockholm, maker of all-electric boats)
Xenergic (Lund, low-power memory solutions for integrated circuits)
Xense Vision (Jönköping, real time AI traffic insights)
Xertified (Uppsala, security solutions for a safer IoT)
XIOS/3 (Linköping, edge application platform)
xNomad (Stockholm, marketplace for short term retail spaces)
Xpektor (Gothenburg, predictive analytics tool for accounting firms and consultants)
Xplir (Uppsala, SaaS solution for secure production of listed companies' regulatory financial reports)

Y
Yabie (Stockholm, flexible and mobile POS & payment platform)
ValueChecker (Stockholm, solutions that help insurers with automated item of loss valuation)
Yangi (Varberg, manufacturing technology for dry formed cellulose-based packaging)
yayloh (Stockholm, SaaS solution for e-commerce return management)
Yaytrade (Stockholm, second hand marketplace for fashion and lifestyle products)
Yazen (Lund, digital healthcare provider to help people in Sweden lose weight)
Yehego (Stockholm, upcoming platform for making climate smart choices)
Yelte (Landskrona, developing a milk product made from hemp)
Yepstr (Stockholm, gig worker marketplace for household chores)
Yobber (Eskilstuna, SaaS solution for faster recruitment)
YouBed (Stockholm, personalized sleep technology for hotel beds)
YouCruit (Malmö, job marketplace for American truck drivers)
Younium (Stockholm, SaaS solution for B2B subscription management and billing)
Youple (Stockholm, fintech with an upcoming solution in the home buying sector)
Your Beet (Stockholm, app for personalized plant based nutrition)
YourWayHome (Stockholm, network of micro-mobility services helping women and gender minorities getting home safe at night)
Yubico (Stockholm & Palo Alto, provider of secure login solutions)
Y/ELM (Stockholm, protection system that enables riders to experience the thrill of riding hard without restraint)
Z
Zalster (Gothenburg, marketing automation for e-commerce growth)
Zaplify (Stockholm, SaaS sales acquisition engine for customer interactions)
Zaplox (Lund, SaaS provider of digital guest solutions for the hospitality industry)
Zaver (Stockholm, payments service to facilitate peer-to-peer trades and more)
Zebrain (Stockholm, personalized platform for online-coaching)
Zebware (Stockholm, technology disrupting the market for cloud data handling)
Zeeds (Uppsala, web app for increasing the efficiency of cognitive behavioral therapy)
Zeler (Lund, digital checkout solution for retailers)
Zeptagram (Gothenburg, blockchain-based trading platform for music rights)
ZeroPoint (Gothenburg, technology for increased performance per watt for servers and embedded products)
Zertify (Gothenburg, rental guarantee service without deposit)
Zcooly (Gothenburg, game-based learning app for children)
Zigned (Uppsala, provider of a pay-as-you-go, on-demand eSignature service)
ZignSec (Stockholm, provider of global verification and compliance services)
ZIGRID (Jönköping, technology for capturing industrial, low-grade waste heat and converting it into new energy)
Zimpler (Stockholm, account-to-account payment solutions for merchants)
Zimply (Stockholm, developer of AI-based assistants for automating repetitive tasks)
Zipadoo (Gothenburg, e-commerce platform for physical retail)
Zipforce (Stockholm, maker of rechargeable electric motors to turn any bike into an electric bike)
Ztorage (Stockholm, on-demand storage service)
Zuna (Stockholm, SaaS for online retailers that helps to optimize product assortment based on customer demand)
Zupyak (Stockholm, AI powered content marketing platform)
Zwapgrid (Stockholm, integration platform for SaaS companies)
Zwitch (Stockholm, second hand market place where even goods are seen as payment)
Zymego (Stockholm, healthcare appointment platform)
Zymology (Stockholm, SaaS tools for corporate governance)
0-9 etc.
12iD (Stockholm, digital identity solution)
2d fab (Sundsvall, producer of graphene)
20NINE (Stockholm, SaaS solution covering every aspect of small businesses)
20-30 coliving (Gothenburg, coliving operator)
24Storage (Stockholm, providing self storage services)
3TEMP (Arvika, coffee brewer as a Service (BaaS) subscription)
360Player (Stockholm, all-in-one sports platform for modern clubs)
84codes (Stockholm, DevOps as a Service)
&Repeat (Stockholm, operator of a deposit system for collecting disposable food packaging)
+++

For corrections or additions, send a mail to martin@swedishtechnews.com (in Swedish or English is fine).

This list only considers independent tech startups & scaleups. I.e. it does not include startups & scaleups that have been acquired. Certain industries are not included, such as game studios and online retailers.